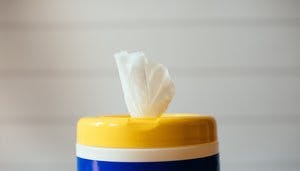 Want to keep your phone free of germs and harmful bacteria during the Coronavirus pandemic? Here's our step-by-step guide
Whereas you might wipe and sanitise your phone fairly often already, with the current coronavirus pandemic in full-swing, it's a good idea to clean it even more frequently and thoroughly than you usually would.
With that in mind, we thought it might be helpful to share some practical, germ-busting tips on keeping your smartphone spic and span, plus guidance on how to avoid screen and internal hardware damage while cleaning your device.
Let's dive in…
How to get started
Once your phone is turned off and you've removed the case, there's a couple of things you'll need to get started:
Microfibre cloth – to safeguard the protective coating on your phone screen, use a lint-free, microfibre cloth (just like the wipes used to clean glasses) when cleaning your device.
Soap – most mobile manufactures warn against using chemical substances like hand gels, chemical wipes and sprays. Stick with natural soap or hand wash.
Water – lastly, use water from the tap to damp the microfibre cloth so it's ready for cleaning. Most experts say the water should be hot, but not boiling.
Will normal household soap really do the job?
In short, yes. According to a BBC study, normal household soap and water is one of the most effective ways to rid your phone of almost all germs and bacteria.
The study showed that, after a good clean using nothing but soap and water, all of the phones tested had significantly less germs and bacteria living on their surfaces. You can see the study here.
How to clean your smartphone
First, dampen the microfibre cloth and gently rub the back, front and sides of your phone.
For the hard to reach areas – like the charging port and headphone jack – swirl a cotton swab around the holes to eradicate any dust or lint, being careful not to allow excess moisture into the crevices. You can use the same cotton swap to clean around the camera lens too – again, be mindful of how hard you rub.
Once you're done, let the phone dry for a while. When you come back, it'll look good as new and, most importantly, it'll be free of germs.
Generally, this process remains the same whether your an iPhone or a Galaxy owner. But there are some differences:
How to clean your iPhone
Apple says you can use wipes to clean your phone, so long as they are contain 70% isopropyl or are Clorox Disinfecting wipes. Make sure to rub the phone gently, avoid using bleach and allowing too much moisture into any of the phone's openings.
How to clean your Samsung Galaxy phone
Conversely, avoid alcohol wipes and spraying liquid-based substances to clean your Samsung Galaxy phone. Instead, use a microfibre cloth as advised above.
How to clean your phone case, charger and headphones
If you have an expensive phone case – one that's fine leather, for example – you might need to think about what kind of cleaning product you use on it.
For example:
If you own a leather iPhone case, Apple says its perfectly fine to clean it with soap and water. Generally, though, for most leather cases, its best to use a special leather cleaning soap on a microfibre cloth.
Similarly, for silicon cases, use a damp cloth along with soap and water.
And for glass cases, avoid solvents like window and household cleaner, this goes for charging cases too. Instead, apply soap and water.
Lastly, a standard anti-bacterial wipe will work just fine on your charger and headphones, there's no need to use a cloth or soap.
How can I keep my phone clean?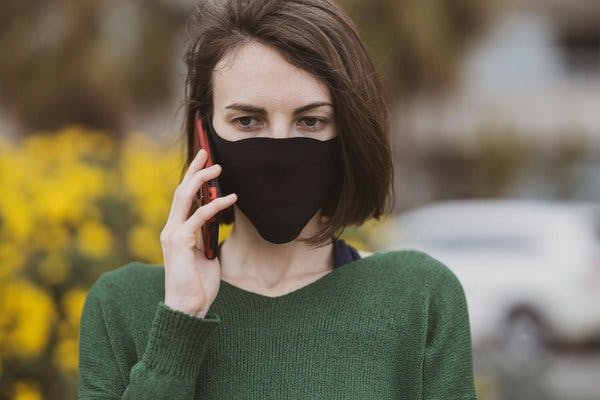 One of the best and most simplest ways of keeping your phone clean is be washing your hands frequently. In fact, it's one of the most effective ways to ensure your phone stays germ free, so wash tour hands as much as possible.
Lastly, don't take your with you to the bathroom. As much as it can be tempting, it's pretty much germ-central in there so, if you can, try and avoid it.