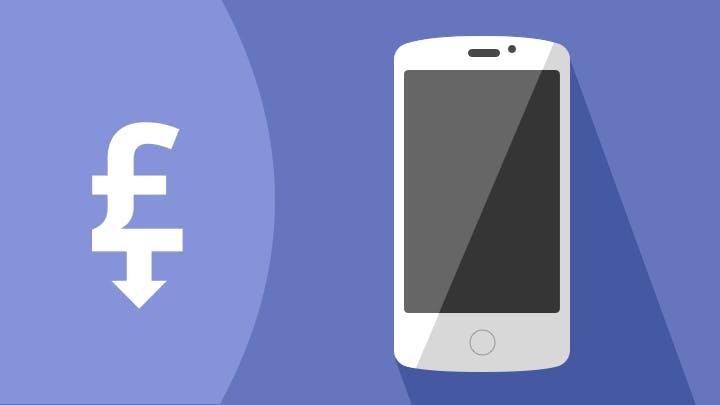 I'm in the market for a new handset, and a friend recommend I get a reconditioned phone. What's the difference between a reconditioned and brand-new handset? And how much could I save?
Martin, Birmingham
Thanks for your question, Martin.
There are a few reasons why you might want to choose a reconditioned phone over a brand-new handset. Most notably, with a reconditioned phone you could save a fair whack.
Here's what you need to know about reconditioned phones, starting with the obvious…
What is a reconditioned phone?
Reconditioned phones – also known as refurbished phones – are handsets that have been returned to a retailer or network, possibly due to a fault, or because the previous buyer changed their mind.
Will a refurbished phone work as new?
Before being offered for resale, any faults in a refurbished handset will have been fixed and the phone will have been returned to its factory settings. In theory, then, a reconditioned phone should work as new.
Of course, there is still a chance the handset might sport some dust and scuffs. Though the likelihood is it'll look brand new too.
What are the pros and cons of a reconditioned phone?
As we say, there are lots of reasons someone might choose a reconditioned handset over a brand new model…
Pros
They're cheaper than buying brand-new. Sometimes by hundreds of pounds.
Usually, if you buy from a reputable reseller, you'll get a warranty.
More often than not, a charger will be included in the box.
All that said, reconditioned phones aren't ideal for everyone…
Cons
Sometimes you'll find phones don't come with all their accessories.
Although unusual, there is a chance the phone might sport some nicks and scratches.
It's difficult to get insurance for a reconditioned phone.
How to find reconditioned phone deals
To find the best reconditioned phone deals, simply compare with us.
Our comparison table will let you compare deals from a range of networks and resellers. Using the filter at the side of the page, simply select 'Refurbished' and we'll show you our pick of the best reconditioned phone deals.
To find the phone for you, simply pick a couple of options from our filters and compare deals side-by-side to find a low-priced deal on a reconditioned phone.