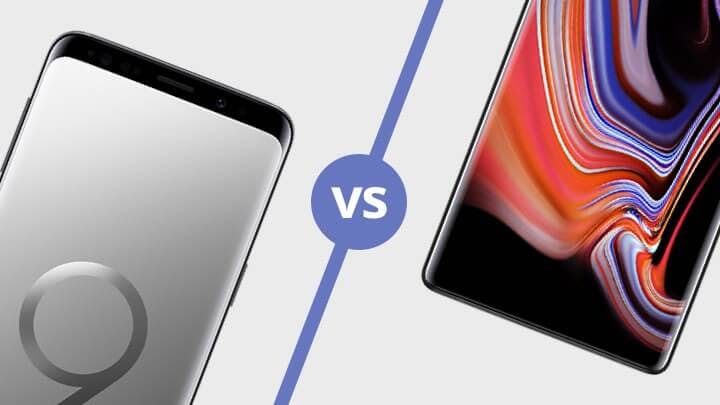 In the market for a top of the range Android phone, but don't want to pay over the odds for the newest handset? Samsung's Galaxy S9 and Note 9 still have a heck of a lot to offer. But which one is worth your money? Our expert has the answer…
Let's face it, if you're an Android user, you're more likely to plump for a Samsung device over other phone brands.
After all, with its Galaxy and Note range of smartphones - with their elegant designs, durability, superior chipsets and excellent cameras - Samsung has arguably set the benchmark for everything an Android phone should be.
Indeed, both the Note 9 and Galaxy S9 can still be called cutting-edge smartphones, even if they aren't the latest flagships.
Question is: which is best?
Let's take a look…
What's the difference?
At 201g (7.09 oz), the Note 9 is a considerable 41g heavier than the S9. And the difference in dimensions and overall size is obvious - even at a glance.

The other noticeable difference is the inclusion of the Note 9's impressive yellow S-Pen – also known as Stylus Pen - which, to be honest, shouldn't really be called a pen at all.
A notable feature of the Note 8, the S-Pen is water resistant up to five meters for thirty minutes, acts as a remote to take photos, lets you switch between songs and edit photos and videos.
In terms of price, you can pick up the S9 online from anywhere between £300 to £600. The Galaxy S9, on the other hand, will cost about £500 on average.
Design
In typical Samsung fashion, both handsets' sport slick glass backs, inclined displays, and shiny aluminium frames. Plus, because of durable Gorilla Glass 5, they can withstand a drop from 1.6 meters too.
However, one of the downsides of a glass back is, from our experience, they can quickly become a hive for fingerprints. Because both handsets' sport fingerprint scanners on their backs, this might quickly get irritating. Still, there's no denying both phones do look better for it.
And although the Note 9 does look remarkably like its predecessor, subtle differences include a flatter display and furrowed edges that, overall, make the phone a little less smooth than the Galaxy S9.
The S9 comes in five different colour hues: Midnight Black, Coral Blue, Lilac Purple, Sunrise Gold and Burgundy Red. Meanwhile, you can pick up the Note 9 in either Lavender Purple or Ocean Blue.
Winner: For our money, the Galaxy S9 looks that little bit smoother around the edges. Yes, it's a subtle difference, but important if you care about aesthetics.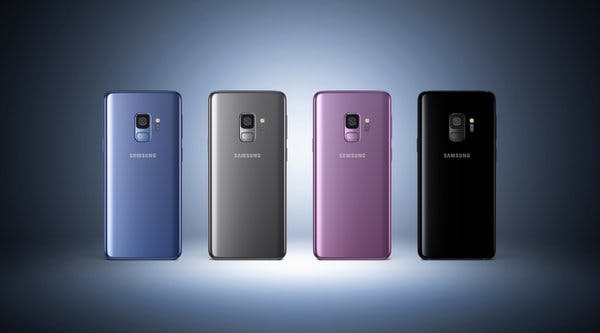 Camera
Unsurprisingly, both cameras are excellent.
Just like its predecessor, the S9 it boasts an 8-megapixel camera at the front, and a single 12-megapixel snapper at the back. Difference is, the rear camera now has an f/1.5 aperture upgrade, which means it'll work even better in low lighting.
The Note 9, meanwhile, boasts a dual-lens at the back that consists of a one 12-megapixel lens and a f/2.4 telephoto lens with optical zoom.
On the face of it, then, both cameras are pretty similar. But Samsung has gone a step further with the Note 9 by adding Artificial Intelligence that can identify up to twenty scenes – including pets, trees and rivers - and optimise the image for the best picture.
Moreover, you can use the Note 9's handy Stylus Pen to activate the camera's remote shutter and take pictures from far away.
Winner: The Note 9 takes this one, quite convincingly.
Screen
At 6.4 inches, the Galaxy Note 9's Super-AMOLED screen is still one of the biggest you'll find on a smartphone.
By contrast, the S9's display clocks in at 5.8-inch and, interestingly, both phones have the same pixel resolution. That said, because of the difference in screen size, the S9's screen contains slightly more pixels per inch.
To be honest, though, the difference will be so subtle, you probably won't notice any dramatic change in picture quality.
Winner: Because of all the extra screen real estate, we have to give this one to the Note 9.
Battery life and performance
Under their glossy exterior, both phones contain the powerful Exynos 9810.
Difference is, while the S9 gives you respectable 64GB and 128GB storage options, the Note 9 provides up to an eye-watering 512GB.
Unsurprisingly, the Note 9 has the bigger battery too. Indeed, at 4,000mAh, it's plenty big enough to last most of the day. But we predict most of that power will be spent up on the larger screen.
By contrast, the S9 boasts a decent-sized 3,000mAh unit. Nowhere near as big as the Note 9, but still a fair size.
Winner: A bigger battery and extra RAM secures the win for the Note 9.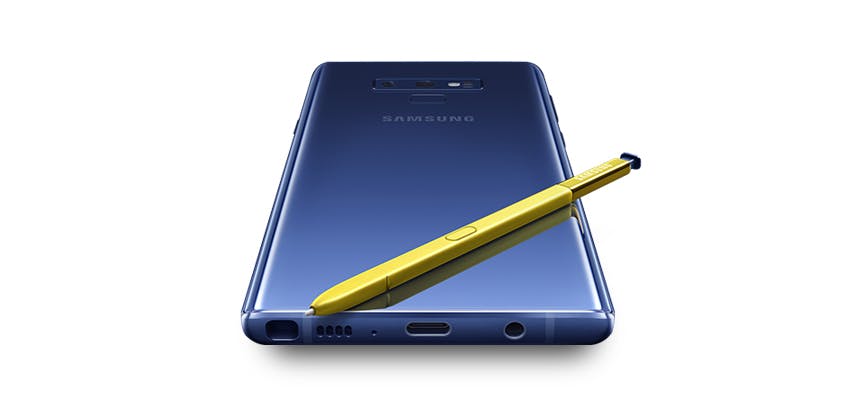 Software
The Note 9'S interface is Android 8.1 (Oreo) and the Galaxy S9's is Android 8.0 (Oreo).
Now, despite extra 0.1 in the title would have you think the first is better - both are in fact pretty seamless, minus some extremely subtle differences.
So much so that, to be honest, we can't really tell them apart. To that end, which one you pick depends on your preferences.
Winner. It's too close to call.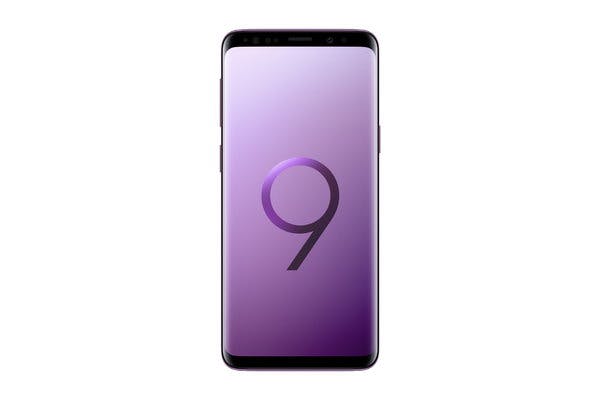 Over all winner
For us, the Note 9 has the edge over the S9, which is why we've crowned it our winner.
Indeed, the Samsung Galaxy Note 9 is a juggernaut, in every sense of the word. It's big, slick and boasts all the cutting-edge tech you'd expect from a high-end smartphone.
Yes, its more expensive than the S9, but for that extra outlay you'll get a heck of a lot. And if you like bigger phone, you won't get much better.