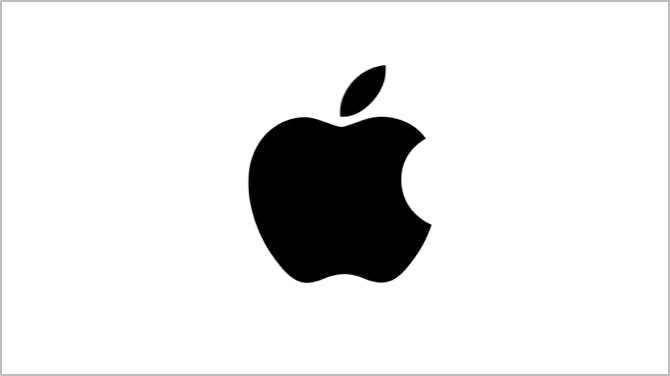 Should you upgrade to the latest Apple flagship, or stick with the last year's top-of-the-range iPhone? Here's everything you need to know…
With a powerful processor and high-tech dual-lens cameras, last year's iPhone XS was a superb phone that, along with the XR, became one of 2018's most popular devices.
Now, though, with its improved display, longer battery life and superior triple-lens camera setup, Apple's latest flagship - the 11 Pro – has gone one better.
But just how much of an upgrade is it? And is it worth the extra outlay? Let's take a look…
Design
At first glance, the iPhone XS and 11 Pro look identical. Apple's display notch, for example, remains a constant and still takes a sizeable chunk out of the screen. And neither phone has a physical home button, either.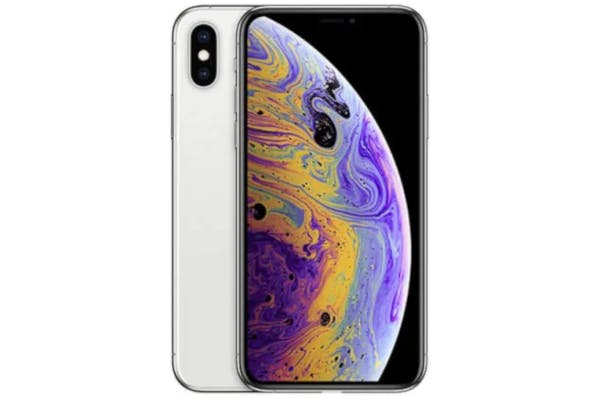 iPhone XS design
Indeed, the only notable aesthetic difference is around the back of the 11 Pro, where Apple has opted for a square, triple lens camera setup – one of the few design alterations to set the two apart.
There's no headphone jack on either of these iPhones. If you want to listen to music, you'll need to buy a pair of wireless headphones.
Both handsets are available in Silver, Grey and Gold colourways, and the iPhone 11 Pro also comes in Midnight Green.
Winner: Sure, this is subjective, but we think the iPhone XS's camera setup looks a little smoother.
Processor
The iPhone XS's A12 Bionic chip is 50% faster than its predecessor and, in 2018, was touted as the ideal chipset for gamers. But how does it stack-up against Apple's newest processor, the A13 Bionic?
Well, according to Apple, the A13 is the fastest GPU and CPU chip to feature in any smartphone to date.
It boasts two high performance cores that are 20% faster than the A12, and consume 30% less battery to boot.
In short, not only does the iPhone 11 Pro's battery last longer , the phone performs faster, too.
Winner: Although the A12 is excellent, the A13 Bionic performs just that little bit better.
Display
Although the XS is equipped with Super Retina display, TV shows and movies look that much clearer on iPhone 11 Pro's Super Retina XDR display.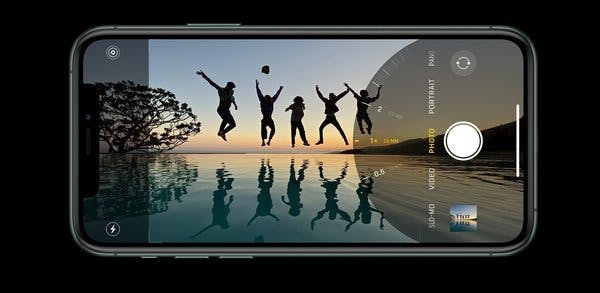 iPhone 11 Pro display
That's thanks to the phones improved OLED tech. What does this mean in practical terms? Well, light colours appear sharper, and darker shades come out deeper.
Conversely, the XS supports ultra-high pixel density and Dolby Vision and HDR10. In short, this means you're still in for super clear picture and stunning colour. But to the trained eye, it's not quite as crisp as the iPhone 11 Pro.
Winner: This one goes to the 11 Pro. If you regularly watch movies and TV shows on your device, it's the phone for you.
Camera
With triple lens cameras, the iPhone 11 Pro is an excellent phone for would-be photographers.
Indeed, its 13-megapixel Ultra-Wide, 12-megapixel Wide and 12-megapixel Telephoto lenses means images mean it's great for panoramic shots and close-ups.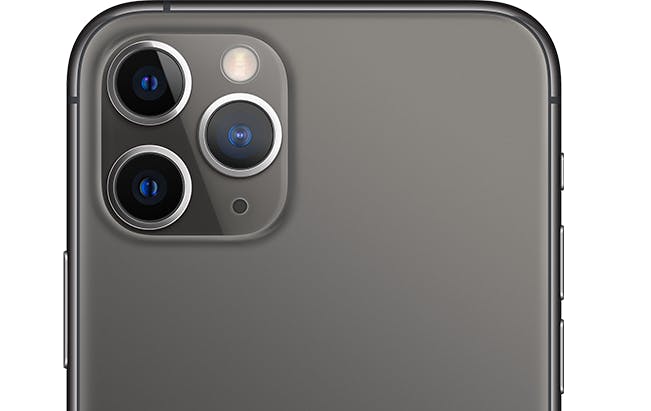 iPhone 11 Pro cameras
And thanks to a Night Mode feature so effective it removes the need for flash, the 11 Pro performs excellently in low light conditions too. Elsewhere, opulent 4K video recording means your mini movies are multiplex-quality.
The XS, on the other hand, features a dual camera setup at the back with a super powerful 7MP sensor at the front – perfect for taking selfies.
Winner: The 11 Pro, chiefly due to the improved low light performance.
Battery
On paper, the 2,658mAh power pack should be enough to last the whole day and power the XS's high-end tech. But personal experience and tech-site reviews confirm that's not the case.
Fast-forward twelve months and Apple has made some serious improvements. For starters, it claims the 11 Pro should provide an extra 4 to 5 hours extra battery life per day. Thanks chiefly to its new processor.
If battery life most important to you, the iPhone 11 Pro is the phone to go for.
Winner: Unsurprisingly, the iPhone 11 Pro snags the win here.
Storage
When it comes to storage, both phones are available in 64GB, 256GB and 512GB variants.
Winner: This one is a tie
Verdict
Without a contract, the iPhone 11 Pro will set you back around £1,049. If you already have an iPhone to trade-in, though, you can pick one up from £759 – depending on the model, and what condition it's in.
You can buy an XS for around the same price. But you'll need to stump up less if you opt for a refurbished phone or, as mentioned above, trade-in your current model.
On the face of it, the iPhone 11 Pro is the better phone But, to be honest, both phones are excellent overall, and there's isn't a whole lot between them.