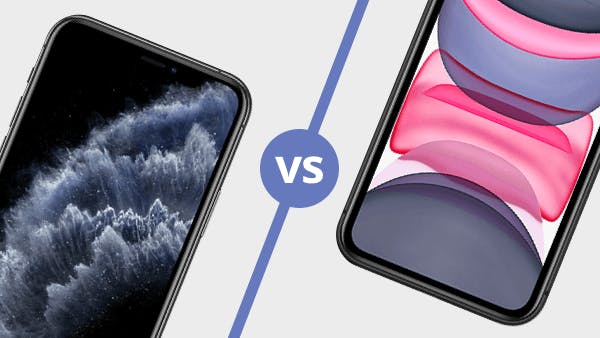 Is the 11 Pro edition worth the extra outlay? Or should you save a bit and choose the standard iPhone 11 model? We weigh up your options.
Although now superseded by newer models, the iPhone 11 range still have a lot to offer. Big, vibrant screens, impressive cameras and long-life batteries are just the start. And now they're no longer among the newer iPhones, you can pick them up for a pretty good price.
But should you choose the standard iPhone 11, or plump for the Pro model? Let's take a closer look to help you make your mind up.
iPhone 11 or iPhone Pro: what's the difference?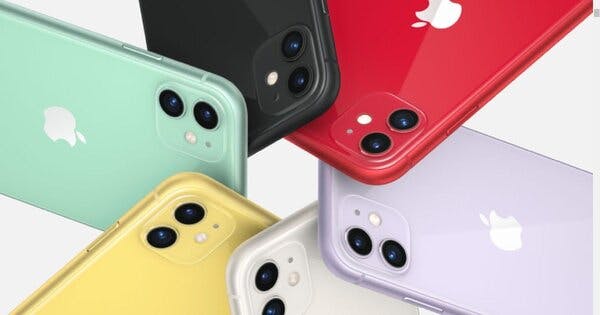 The iPhone 11 and Pro edition have a lot in common.
They share the same design. They're both made from a blend of glass and metal, so feel similar in the hand. And they're both home to cameras with multiple lenses.
But there are key differences. The Pro model is more expensive, is a bit more pocketable and packs in a triple-lens main camera.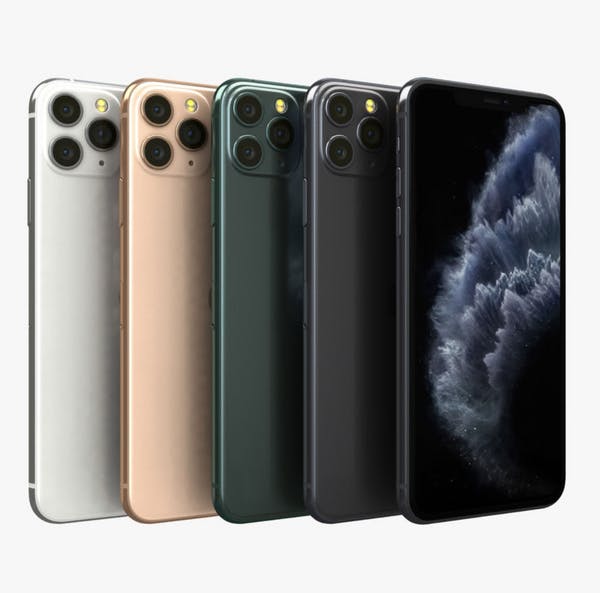 Conversely, the standard iPhone 11 is comparatively wallet-friendly, features a larger, but less crisp screen and makes do with dual lenses.
Compare iPhone 11 deals
Compare iPhone 11 Pro deals
iPhone 11 vs iPhone 11 Pro design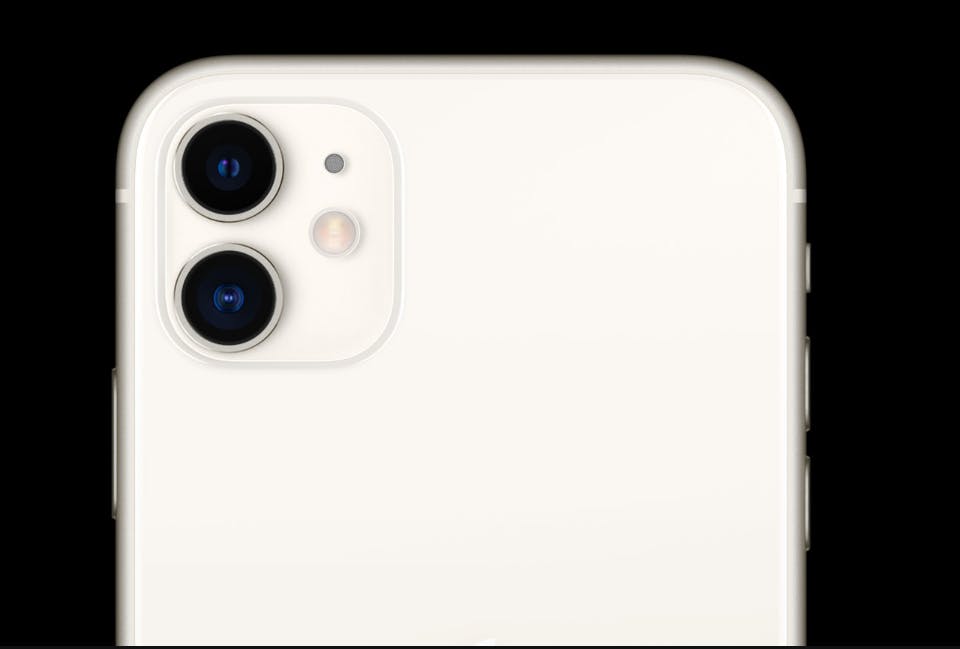 As with every higher-end iPhone since the iPhone X, the iPhone 11 and 11 Pro are dominated by displays that take up nearly the entire front of the phones.
Both phones also feature a notch at the top that houses the front-facing camera and there's no physical home button. In turn that means no Touch ID fingerprint security. Instead you unlock the iPhone 11 range with face-recognition technology.
Both iPhone 11 and the Pro are IP 68-rated. That means they're capable of withstanding submersion in water. But while the Pro can withstand being dunked in up to four metes of water for half an hour, the standard model's limit is two metres.
The iPhone 11 is a little bit heavier than the Pro version. But at 194g compared with 188g for the Pro, not so much that you're really going to notice.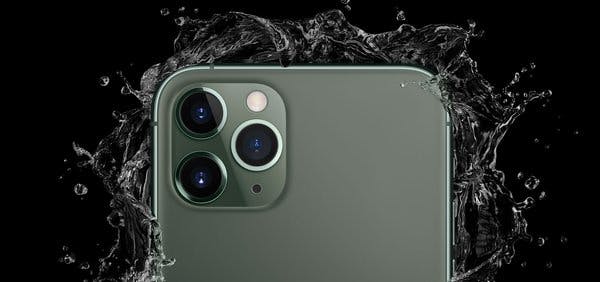 Colour options for the iPhone 11 are Black, Green, Yellow, Purple, Red, White. The Pro comes in a choice of Matte Space Gray, Matte Silver, Matte Gold, Matte Midnight Green.
Winner: Both are good-looking phones. And with nothing to choose between for designs, we're plumping for the standard 11 for its welcome array of novel colour options that bring a splash of fun to a world dominated by identikit black slabs.
Compare iPhone 11 contracts
iPhone 11 vs iPhone 11 Pro camera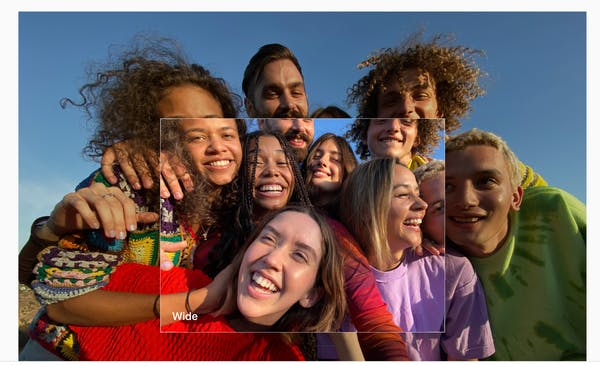 The iPhone 11 has a dual lens camera that pairs a 12-megapixel ultra wide lens with a standard 12-megapixel wide lens. The ultra wide lens comes in very handy for landscape shots, allowing you to fit in more of the scene.
The Pro features the same wide and ultra-wide lens as the standard iPhone 11. But adds a 2X a telephoto lens so you can zoom in closer and retain more detail.
Both phones have a dedicated Night Mode, which dramatically improves the quality of snaps taken in low light. And they're both equipped with an identical 12-megapixel front camera for selfies too.
Winner: Despite the Pro's extra lens, for the most part it's hard to tell much difference between photos captured on the standard iPhone 11 or Pro. But where the telephoto lens really does come into its own is for zoomed-in portrait shots and for that reason, this one goes to the iPhone 11 Pro.
Compare iPhone 11 Pro contracts
iPhone 11 vs iPhone 11 Pro screen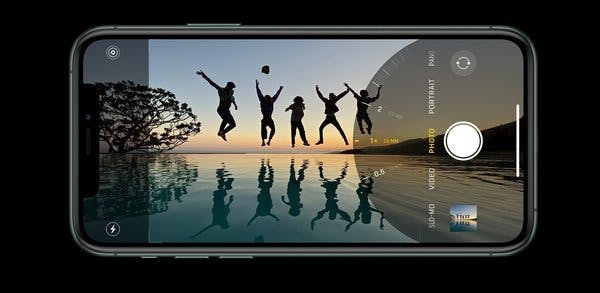 The iPhone 11 has a 6.1-inch display with LCD technology, compared to the 5.8-inch OLED screen on the Pro.
So unusually, in the case of the iPhone 11 range the standard model is actually larger than the Pro-branded model.
But the OLED technology means that the Pro's screen is brighter, bolder and serves up crisper pictures.
Winner: The Pro is undeniably a better screen. Even to the untrained eye, the gulf in quality is very apparent.
iPhone 11 vs iPhone 11 Pro battery life and performance
Both phones have an A13 processor, so they're equally powerful and zippy to use and deal with multi-tasking with aplomb.
The iPhone 11's battery comes in at 3110mAh, while the Pro has a 3046mAh battery. In tests, we found the iPhone 11 generally outlasted the Pro by 40 minutes or so.
While the iPhone 11 got us about 11 hours and 15 minutes on a single full charge, the Pro would top out at around ten and a half hours.
As is standard, both models support fast charging. And when you use the most powerful chargers, you can get your battery from zero to 50% in half an hour.
Winner: Nothing to choose between them when it comes to performance. But this one goes to the iPhone 11, which offers significantly better battery life.
iPhone 11 vs iPhone 11 Pro software
Back in 2019, both phones shipped with the same iOS 13 software. You can upgrade to newer versions of Apple's software, though, and are guaranteed to be able to do so for years to come.
iPhone 11 vs iPhone 11 Pro verdict
The iPhone 11 Pro is the better phone. Its screen is brighter and the camera is marginally better, thanks to the extra lens.
But for the majority of people, the iPhone 11 is the phone to pick. It's got almost all the same features, works with the same zip and comes in at a much more attractive price.
Winner: Teaming a good price with a great package of features, the iPhone 11 nicks this one
Compare iPhone 11 and iPhone 11 Pro deals
Think you'd like the iPhone 11? Head to our deals page to see our pick of noteworthy iPhone 11 contracts.
Prefer the iPhone 11 Pro? Take a look at the standout iPhone 11 Pro deals.
Compare and save on a wider range of iPhones