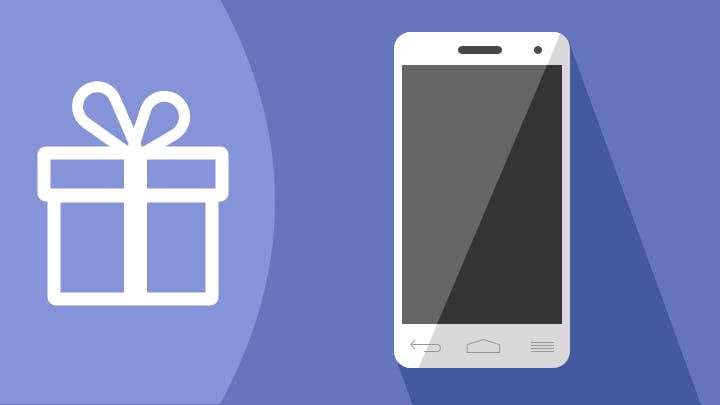 Mobile networks, such as EE and O2, offer all kinds of incentives on mobile contracts to get your attention, from special offers for existing customers and cashback, to data rollover, free social data and priority event tickets.
Also, mobile retailers, such as Mobile Phones Direct and Affordable Mobiles often offer a free gift to attract your business. Read on to find out more...
What is a mobile phone contract with a free gift?
It's simple: take out a mobile phone contract with a certain mobile retailer and in return you receive a free gift - no catch or conditions, it's all yours. This means when your new handset is delivered - as part of your new mobile contract - you'll also receive an additional something.
It could be anything from a PS4 or Amazon Echo, to an Xbox One or Beats Headphones. You may be surprised at the quality of some of the gifts available.
Best phone deals with free gifts
There are free gifts and then there are free gifts... so what exactly are we talking about here? The good news is there are often some excellent free gifts available with certain mobile contracts.
Click on the links below to find a mobile phone contract that suits you, which also comes with a free gift.
What are the benefits of contracts with free gifts?
Whatever your free gift is - whether it's a tablet, TV or gift card - you don't have to pay upfront for it. That's great news if it's something you want, but also if you decide to use it as a gift for a friend or family member.
What are the drawbacks of contracts with free gifts?
It's worth noting that even though technically it is free, in some cases the cost of the 'free' gift can be spread over the life of your contract. Take this into account when comparing mobile phone contract prices.
Are there extra shipping costs?
Most mobile contract providers will offer free delivery with your free gift, but if you're worried about this, you should double-check before you take out a new mobile contract.
Which networks offer contracts with free gifts?
Not all networks offer free gifts with their mobile contracts. Some aim to keep your costs to a minimum and so avoid extras that can push the average monthly cost up, while other networks avoid free gifts but offer other benefits around data rollover, international calls and free social apps etc.
Here are some networks that do offer free gifts: