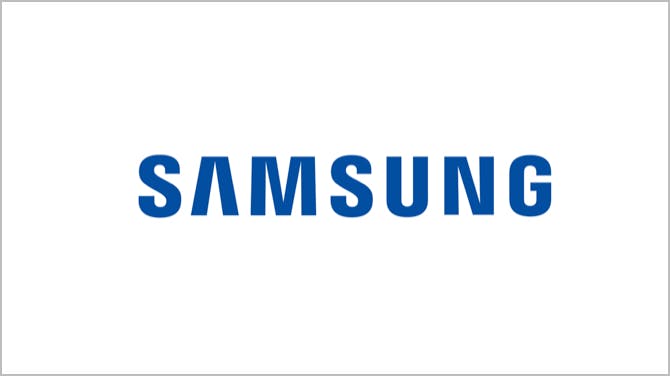 Thinking of buying the Galaxy Note 9? Here's our verdict on Samsung's essential plus-sized flagship:
Aside from being Samsung's biggest smartphone, the Note 9 was also the best plus-sized handset to come out in 2018.
Indeed, boasting an excellent chipset, as well as significant improvements to its Stylus Pen and battery-life, it set the standard for what a phablet phone should be.
But does it still hold up in 2020?
Let's take a look…
Samsung Note 9 cost and pricing
Right now, you can pick up the phone for around £650. Alternatively, refurbished models cost a lot less and come with warranty, too.
And to make payments even more manageable, Note 9 phone contracts are available for around £35 per month.
Samsung Note 9 features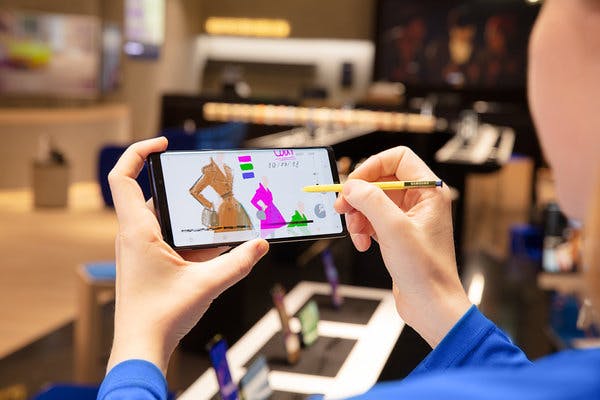 Let's start with the phone's standout feature: its improved S Pen. Already a key selling point, this time around it's Bluetooth-connected, so you can use it to do things like take photos and flip back and forth between slideshow presentations.
Underneath the glossy exterior, the phone houses a powerful Exynos 9810 processor. And we have to say, it's a powerful bit of kit. In fact, you can expect a 20% improvement graphics performance compared with the Note 8? as well as a smoother user experience to boot. In short, the phone is ideal for watching movies, TV shows and playing games.
In terms of storage, you can get 128GB and 512GB variants. And it comes with 6GB of RAM and 8GB of RAM. That's plenty enough for thousands of pictures and hundreds of hours of recordings.
Samsung Note 9 size and design

At first glance, you might not be able to tell the Note 9 apart from its predecessor. For example, the screen clocks in at 6.4-inches. Its dimensions, though, are virtually identical to the Note 8.
The Note 9 is curved, with a gorgeous Infinity O display. And with 161.9 x 76.4 x 8.8 mm facets it's big, too. Not to mention, heavy. Part of the reason for this is the larger battery (more on that, later).
And if you're concerned you might drop it on the way to work, don't worry: it comes with a sturdy Gorilla glass back, meaning it can withstand a drop of up to 1.6 metres. So the phone looks good and is tough, too.
At the back, the device sports an oleophocbic coating. In plain English, means it'll be less of a fingerprint magnet than its predecessor.
The Note 9 comes in three colour variants; Midnight Black, Lavender Purple and Ocean Blue. With the blue version, the Stylus Pen comes in yellow.
Elsewhere, there's no notch, just small bezels. Which means even more screen real estate to watch movies and play games.
Samsung Note 9 camera
The Note 9 has a 12-megapixel camera at the back alongside another 12 megapixel snapper with 2x zooming capabilities.
On the face of it, it's an impressive camera. But, to be honest, the iPhone X's are better.
Samsung Note 9 durability
As you can see, the Note 9 is an impressive handset – in terms of design and features. But how reliable is it? And is it waterproof?
What's the battery like?
As expected, the Note 9 features a massive, 4,000 mAh battery. So now you can ditch the portable charger.
Is the Samsung Note 9 waterproof?
With an IP68 rating, you should – in theory – be able to submerge the Note 9 in up to 30 metres of water. Not that we recommend it.
Verdict
We're quite taken with the Note 9. Sure, it's not the radical departure from the Note 8 some Samsung fans expected.
But the improvements to the S Pen and cameras more than make up for it. Then there's the price.
The Note 9 might be the cheapest on the market, but it's a heck of a lot cheaper than Samsung's latest flagships.