If you'd prefer a larger phone screen, there are plenty of options available – especially in 2020. Here's our round-up of the best big phones you can buy right now.
Top four large screen phones
Samsung Galaxy Note 10 Plus
One Plus 8 Pro
iPhone 11 Pro Max
Huawei Mate 20 X 5G
Smartphones with big displays – also known as phablets – are pretty common nowadays. After all, if you want to enjoy your favorite shows on-the-go, or get the most out of today's flagship smartphone cameras, you're going to need a hefty phone screen.
That's why we've listed some of our favorite phablet phones on this page.
Let's dive in…
Biggest phone screens 2020
Samsung Galaxy Note 10 Plus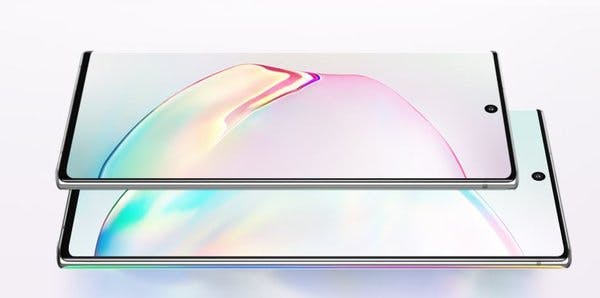 Screen size: 6.8-inches
Resolution: 3,040 x 1,440 pixels
At 6.8-inches, the Samsung Galaxy Note 10 Plus sports one of the biggest screens on a Galaxy smartphone. It's also got one of the most immersive and crystal-clear displays we've seen, too.
And, unsurprisingly, it offers a ton of extra features, including the inimitable Exynos 9825 processor, a whopping five cameras, and the popular Stylus Pen that lets you do things like switch between songs with one swipe.
Impressively, despite a large screen and a boat load of features, the Note 10 Plus still manages to feel lighter and more compact than its predecessor, the Note 9. Lastly, its available in five gorgeous colors – Aura Red, Aura White, Aura Black, Aura Pink and, our favorite, Aura Glow.
One Plus 8 Pro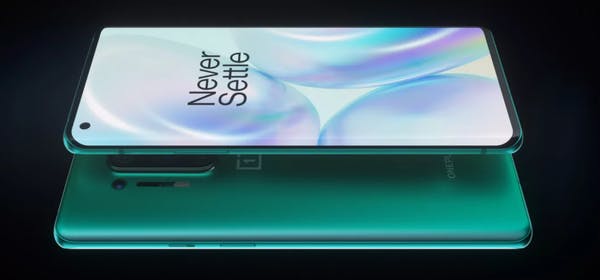 Screen size: 6.7-inches
Resolution: 1440x3168 pixels
Less costly than the Samsung Galaxy, the One Plus 8 Pro is a feature-packed smartphone with a seriously big screen.
Indeed, at 6.7-inches with a fluid, 19:8:9 aspect-ratio AMOLED display, the 8 Pro is an excellent choice if you tend to watch shows and films on your smartphone.
Other notable features include an impressive quad-camera setup, a mammoth 4,510mAh battery and the powerful Qualcomm Snapdragon 865 to power its top-end specs and features.
Think the One Plus 8 Pro is the phone for you?
iPhone 11 Pro Max
Screen size: 6.46-inches
Resolution: 2688 × 1242 pixels
As you'd expect from the newest Apple handset, the 11 Pro Max's screen is best-in-class. It clocks in at just shy of 6.5-inches with Super Retina XDR OLED display. It's also covered in oleophobic, finger-print resistant coating, which means it's sturdy, too.
One of the 11 Pro Max's main selling points, though, is its three camera lenses. These are a standard telephone lens, a wide-angle lens for panoramic shots and a zoom lens. It's also home to a Night Sight-style mode that enhances results in low light.
Lastly, in the past Apple hasn't been all that adventurous with its colour options. But that all changes with the iPhone 11 Pro Max. This time round, it opted for stylish colour hues like Space Grey, Silver, Midnight Green and Gold.
Huawei Mate 20 X 5G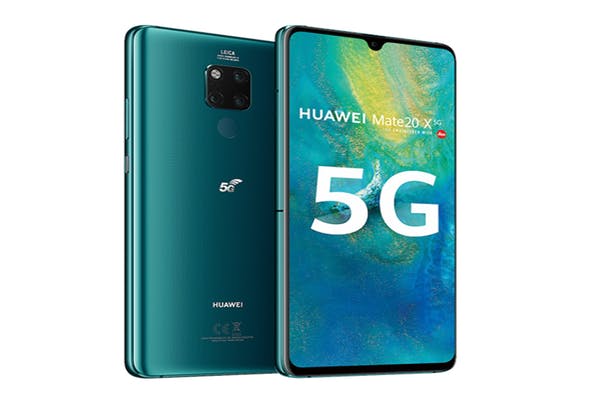 Image credit: Huawei
Screen size: 7.2-inches
Resolution: 1080x2244 pixels
The Huawei Mate 20 X 5G has the biggest screen on our list by some distance. At 7.2-inches, the front of the device is almost entirely all screen.
And while the 1080x22444 pixel resolution can't quite compete with higher end flagships, it still makes for a crystal clear viewing experience. Plus, 18:7:9 aspect ratio means that images should fill the screen nicely.
Aside from its mammoth screen, the Huawei Mate 20 X 5G also offers a triple camera setup, 4,200mAh battery, rear-mounted fingerprint sensor, 256GB storage and, as its name suggests, 5G connectivity.
Cheap big screen phones
Generally, if you want the largest phone screen, you should be prepared to pay a little extra. That said, you'd be surprised how much you could save on a plus-sized handset by not opting for a big-name manufacturer like Apple or Samsung.
For example, the cheapest phone on our list is the Huawei Mate X 20 – despite the fact it's got the biggest screen. And you can save even more money by choosing a phone on contract over a brand new model.
Compare cheap big screen phone deals
Biggest iPhone screen
At the time of writing, the iPhone 11 Pro Max has Apple's largest smartphone screen. Although rumors abound that the iPhone 12 will take the top spot when it comes out sometime in September.
For all the latest iPhone 12 reports, check out our handy rumours round-up.
What phone has the biggest screen in 2020?
The Mate 20 X has a massive 7.2-inch smartphone, making it one of the biggest handsets in 2020 by some distance.
Best display for watching movies
To be honest, any of the above devices would be excellent choices to watch movies and TV shows. But, for our money, the Samsung Galaxy Note 10 Plus and the Apple iPhone 11 Pro Max are the superior smartphones.
They both feature the highest pixel resolution. And the S20 Plus even has Dolby Audio speakers with directional sound for an immersive viewing experience.
Which one you choose, though, really depends on whether you're an iPhone or Android fan. And if you want to opt for one of the cheaper handsets on the list, don't worry; you'll still get excellent picture quality, no matter which phone you choose.