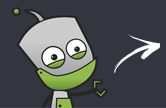 Compare all the stores in one place
Fast & secure payment options
Rated 'Excellent' on Trustpilot
Sell Tablet PCs - Guide to recycling.
If you are looking to sell iPads, you can find them here. Otherwise this guide is your helping hand to selling all other tablets. If you're looking to sell popular tablets like the Samsung Galaxy Tab or the Google Nexus then you're in the right place. No scams, just real independent reviews and price comparison of tablet recyclers, used by millions of UK residents every year! Need to know more about tablet recycling? Scroll down for bags of top tips and tablet recycling how-tos – so you can get quick cash safely.
Sell your tablet
Trade in your old tablet for the best price online...
---
3 easy steps: 3 steps to sell your tablet by Comparemymobile.com
Find your tablet!
Start by looking for your brand or device name in our clever text search, this will auto-suggest results to you. Alternatively you can click on the tablet link and find your device manufacturer and model by clicking on the appropriate picture.
Tip:  Don't lose out on cash, make sure you pick the correct storage e.g.
Galaxy Tab 32GB OR 64GB
Get tablet recycling quotes
Check out your personalised quote for your tablet device. CompareMyMobile will show you up to the minute pricing, user driven ratings and payment and postage methods. All you need to do is chose your favourite tablet recycler, sit back and wait to get paid. We gather prices from over 40 different recycling companies, so you are bound to find a deal you love.
Tip: Not many stores recycle Tablets yet, we are looking out for more trusted ones but you should expect 2-5 prices per device
Cha-CHING! Cash money!
Once you've chosen your tablet recycler, fill in the details of your tablet along with how you would like to get paid. You'll get an email with all the recycle sales information from us. Some stores even send out a free pack to help you! Just post it off and wait for your fast payment.
Tip: Most tablet recyclers expect to have received the device within 14 days of the order, otherwise they have to revalue it as prices drop all the time! Try to send your tablet off as soon as possible to maintain a good price.
Why sell my Tablet or Kindle?
The Apple iPad pretty much paved the way for Tablets back in 2010, but now there are lots of other tablet devices on the market from the likes of Amazon, HTC, Samsung and Google. These tablets are still great and will sell for cash online – all you need to do is compare tablet prices to find the best place. New Nexus and Galaxy tablets are released all the time, so you can stay up to date with the best tech by selling your old tablet device to fund an upgrade.
We've been providing people with a sell tablet trade in service since they first came onto the market, check these great tips on what to keep in mind when recycling tablets.
Posting tablets
When I sell my tablet, what do I send? Most recyclers only require you to send the tablet itself, unless it specifies otherwise. Sometimes they may want to you send the charger, and you can even boost your cash payout by selling it with its original box and user guide. Check carefully when you go to the checkout to ensure you have everything you need to send.
Then, all you need to do is protect and pack it! We recommend packing it as securely as possible, with bubble wrap to protect it from damage. Lots of recyclers will send you a free postage pack, but if you feel this isn't adequate enough then invest in a protective box!
Sell broken tablets online
If you have a damaged tablet you want to sell, some stores offer you a great price. It's worth investigating. You could get more money overall for fixing your tablet then selling it as working. Alternatively if you just want to get rid of your tablet quickly for a bit of extra cash, then you can find a great deal for broken tablets.
TIP: Be honest about the state of your tablet
In the 'conditions' tab you can select broken, make sure you click it! Most recyclers will list some conditions which they expect to see on a broken tablet, and what they don't accept. Just be honest about the condition for a fair quote or it will be revised upon arrival at the recycler...
They check everything!
Is selling my tablet safe?
How long does it take to build a website nowadays? You can muster up something looking quite professional in a day! Don't trust everything you find on Google... CompareMyMobile prides itself on providing you with thousands of recycler reviews, star ratings and a zero scam policy! We don't want you selling your tablet to pirates. If they are found to be scamming people, we remove them from the site.
How we check recyclers?
Daily price checks
Thousands of customer reviews
Daily feedback
Graded star ratings
ZERO SCAM POLICY
We enforce a strong level of recycling and background checks on all the people wanting to list prices on Comparemymobile.com. Every recycler on here must perform at a good standard with a good historic track record to earn our star ratings.
If you can't find your device, drop us an email at info@comparemymobile.com and we'll do our best to get you the top tablet recycling for cash price