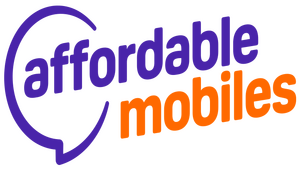 Here's everything you need to know about Affordable Mobiles, including how to get the best deals
What should you know about Affordable Mobiles?
Part of the A1 Comms group, Affordable Mobiles is an online-only mobile retailer offering keenly priced mobile contracts.
Plus, because it only operates online, any savings are passed on to the customer, and you'll get the same kind of deals as you would from a well-recognized network.
Affordable Mobiles review
Customers rated Affordable Mobiles 'excellent' on TrustPilot, so you can be confident that you'll get a good service from them.
It offers a 14-day money back guarantee, so if you change your mind, you can send your phone back, no questions asked.
What's more, Affordable Mobiles offers free next-day delivery, subject to availability and acceptance on contract.
Lastly, Affordable Mobiles boasts 100% Secure Ordering which means it follows industry standard encryption and data protection compliance for extra piece of mind.
Frequently asked questions
What are the benefits of using a retailer like Affordable Mobiles?
Firstly, going to a mobile retailer is usually cheaper than getting a deal direct from a network.
Plus, it's common for retailers to throw in extras from time to time, too. These might even include the same benefits you would with networks – priority gig tickets, Wi-Fi hotspots, etc.
Lastly, most networks have a wide range of deals available, so you can choose the best one to suit you.
What are the negatives of using a retailer like Affordable Mobiles?
If you encounter a problem, it can be difficult to get it solved, especially using a middle man.
Unlike some networks, mobile retailers generally don't offer existing customers any discounts.
And there's no physical store to visit, or expert to speak to face-to-face, if you have any problems with your phone, either.