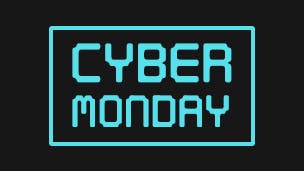 There's no doubt about it: Black Friday and Cyber Monday weekend is the best time of year to grab a new handset or cut-price SIM-only deal. We scour the market and handpicked the very best offers and you'll find them all on this page.
Best Black Friday & Cyber Monday contract-deals
The great thing about buying a phone on a contract is that you don't have to find a big lump sum for an expensive handset - instead, you can spread the cost over time.
Although the length of most phone contracts is two years, you will find some that last 12, 18 or even 36 months.
That's why it's really important to make sure you get the best value for money; so as not to end up paying over the odds every month for a contract that isn't right for you.
Take a look at our favourite Black Friday and Cyber Monday mobile contract deals...
Black Friday deals from Affordable Mobiles
Affordable Mobiles has cut prices on some of the most popular phones for Black Friday/Cyber Monday weekend. Here's our pick of the standout offers...
Black Friday deals on Samsung Galaxy phones
In the market for a money-saving deal on a new Samsung Galaxy phone this Black Friday weekend? Look no further...
Black Friday deals from Mobile Phones Direct
Mobile Phones Direct has cut prices on iPhones, Samsung Galaxy phones and much more. Take a look at some of its most noteworthy Black Friday and Cyber Monday deals below...
Black Friday deals from O2
O2 is the UK's best networks for freebies and among the best for coverage and speeds. Better still, it's cut prices on a range of smartphone contracts for Black Friday.
More Black Friday & Cyber Monday deals
Once you've worked out whether you need a SIM-only or contract plan, the next step is to pick a provider that offers the most for your buck in terms of features.
To that end, have a think about what you're looking for - do you want the cheapest plan? The best coverage? Perhaps a shiny new iPhone or Samsung Galaxy? Or are you simply after the biggest selection of freebies?
Either way, once you've had a think about what you need, take a look below to see if any of the major networks below tick your boxes