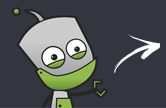 Compare all the stores in one place
Fast & secure payment options
Rated 'Excellent' on Trustpilot
How to Recycle Mobile Phones, Quick Guide!
CompareMyMobile.com has created this fast guide for you to learn all you need to know about recycling mobile phones and gadgets.
If you have any problems or question don't hesitate to get in touch with our friendly team by contacting us, posting on Facebook or Tweeting us
Doing some research? Ask us on our press page and download our press pack!

Press Kit Download
Well Done! You're in the right place!
3 simple steps, To get cash for gadgets...
Search for your mobile
Using the clever text SEARCH BOX (above this) to enter the name, brand or model of your device. (e.g. iPhone 6)
Compare 39 stores
We compare 39 store prices, services and user ratings to GUARANTEE the best recycle deals on the market.
Cha-Ching! You're done!
Get a FREE postage kit delivered to your house, just post it back and get the best recycling cash available online!
Power tips to selling!
Find out indusrty secrets and learn key tips on the best way to sell your old device.
Coming Soon!
What Happens to Recycled Devices
When a phone or gadget is recycled there are many different ways it can be reused and recycled depending on the company.
What happens to my old device?
Why did phone recycling start?
Over half a million mobile phones every year will be thrown in the rubbish; these phones will be sent to various land fill sites throughout the UK. This can have a severe effect on the environment as mobile phone are often manufactured using dangerous chemicals and toxins such as Beryllium, Mercury, Palladium, Arsenic, Lead and Cadmium. If these toxins escape into our environment, it could cause major environmental damage.
In a recent survey, it was revealed that there are over 60 million redundant mobile phones in the UK, each of which poses a threat to the environment. With rapid advancements in mobile phone technology, people are now upgrading their mobile phones every 18 months.
Getting Paid To Help Support Your Environment Today
Getting paid cash into your account to recycle and help protect the environment is not common and pretty rare to be fair. By sending the new/old mobile phones to be recycled you can help to stop a share of the 60Million phones which are set to arrive in the UK's rubbish landfills - In fact today there are more mobile phones on the earth than people! This would cause unimaginable damage; it's predicted there will be 1.4 phones to every 1 person on the planet by 2015! That's almost 1 Million tons of waste, to put that in perspective... That's 500,000 x cars or 33,000 x Sherman tanks or 22 x RMS Titanic ships.
We all have old mobile phones lying around the house, in the back of dusty draws. Do your bit and recycle them and help spread the word about the positive benefits of gadget recycling to your friends and family.