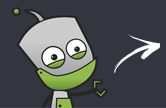 Compare all the stores in one place
Fast & secure payment options
Rated 'Excellent' on Trustpilot
Vodafone BuyBack Review

Payment via:
FREEPOST:
Contact:
Bank Transfer, Cheque, Debenhams Gift Card,
0845 270 7114 | Support Page
---
Customer Reviews
We would love to hear how your trade-in went! Help others by sharing your experience
Store Overview
Vodafone Buyback Review
When it comes to large mobile operators coming into the recycling business, you know you are in for a good brand. This is because they know the market inside out and are largely operated by a mobile group who also know the customer demand and environmental impact. All in all, a good combination.
Vodafone recycle offers competitive prices with expert service due to being managed and run logistically by leading recycler MobilePhoneXchange; who have been around since the original launch of Mazuma Mobile and other household known brands.
This gives Vodafone a unique advantage in their recycling business. Customer service is one of their top priorities so you are in safe hands and can expect a quick payment. Although they do not offer you the best price, they are constantly there or there about in the market. If you decide to accept their Argos voucher or Debenhams gift card payment then you will receive extra value for your money. Obviously, this is only helpful if you plan to spend the money in one of the selected stores. If you choose a bank transfer or cheque then you will receive the money within 24 hours.
You can find out precisely how much your device would be worth by entering the model into the search box. Depending on the state of your device, you can get good value simply by properly salvaging your unused electronic devices. Vodafone Buy Back is designed to be extremely easy.
Not only that, but when you choose Vodafone recycle, many of the devices will be sold in third world countries â?? this gives communication to those without a landline and also supports small mobile phone retailers trying to make a wage.
Key Points:
Trusted Brand:
Vodafone have built themselves a good reputation in the past and working under MobilePhoneXchange they have created a good brand.
Pricing:
Offer a consistent average to good price in this competitive market.
Payment options:
Fast payment and a variety of options allow what is most convenient for you.
Limited Company
Company Number: 5297206
Company Name: MOBILE PHONE XCHANGE LIMITED
Registered Date: 2004-11-26
VAT Registered
VAT Number: 0
Recycling Accreditation
Weee Number: We do not know if Vodafone BuyBack is Weee Accredited
Checkmend: We do not know if Vodafone BuyBack uses Checkmend
Social Accounts
Facebook: https://www.facebook.com/vodafoneUK
Twitter: @vodafoneuk