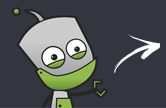 Compare all the stores in one place
Fast & secure payment options
Rated 'Excellent' on Trustpilot
TopDollarMobile Review

Payment via:
FREEPOST:
Contact:
---
Customer Reviews
We would love to hear how your trade-in went! Help others by sharing your experience
Latest 10 Customer Reviews out of 23

Good gave what they said very pleased, would recommend

Easy and true to their word. No deductions or made-up issues once they'd received it. Would definitely recommend!

So easy and my old phone was only sat in the drawer gathering dust

Easy to do and the only site I found that will take a really old phone

Very good and easy to do.

Very easy to get quote, send it off and wait for money into my account.

Used this site many of time and always given me the price they have stated, excellent service!!

Top Dollar Mobile was great, they actually paid what they said they would, I've been ripped off before but I chose this store for it's great price and I wasn't disappointed.

Happy days! Would recommend this service to anyone, straightforward and got all the emails and instructions I needed to make it agro free.

I'll never use another recycler again as long as you keep your prices they way they are, thanks Top Dollar Mobile
We would love to hear how your trade-in went! Help others by sharing your experience
Store Overview
Top Dollar Mobile Review
Top Dollar Mobile is backed by Chinese company Guang Yi, based in Hong Kong, and they have been established since 1993. In early 2011, Top Dollar Mobile continued their growth with the launch of a recycling website for Spain and a TV advertising campaign.
Top Dollar Mobile entered the mobile phone recycling market in 2010, and since the launch there have been many reviews discussing if there is a Top Dollar Mobile scam and whether you could trust the site. It is still difficult, with unclear evidence that has been presented with us.
Firstly the TDM website is very clean and bold in its design and colour, using bright orange to get your attention. The selling process on the site is advertised as a standard 3 step sequence. The first step is to find your make and model through the text search or the manufacture/ model listing. The next stage is to confirm the status of your handset whether it's either a working phone or a non-working. A box is supplied to enter your IMEI number with instructions on how to find that so they can ensure the device being sold isn't stolen.
To proceed you will need to click on the basket at the top of the page and then the green checkout button. In the checkout area you will need to enter your personal details, and it will mark each completed stage with a little green tick. On the final page there is a summary and a button to confirm at the bottom of the page.
By following this procedure we were highly satisfied as we received our confirmation email immediately with clear instructions on what to do next. However, reading various reviews on the internet you can find opinions that paint a poor picture of customer service by the company. The reviewers also complain about late payments and a price change on some occasions but with high prices offered originally it can be forgotten.
They are known for their good prices as a lot of Apple iPhones are listed at a high value. Although some other prices can vary from average to good, the company is let down by their poor customer service and slow payment.
To get your money you must choose one of the two options. A bank transfer which is fast and simple completed in 5 working days or a cheque payment in the post, however we were disappointed to see that they is a one pound charge applied when choosing this option
In summary the payment options are good but not fantastic, alternative higher value vouchers or PayPal could be an option. Quite a few of the recyclers are now charging for cheque payment, so our recommendation is to go for BACS transfer.
Key Points:
Pricing:
The pricing for the makes and models can vary a lot. They offer good deals on Apple iPhones with the other manufacturers present can be dealt at average value.
Smart Website:
Their website is smartly designed and has all the information needed to answer any questions.
Customer experience:
A lot of people have gone to review websites to express their disappointment in customer service and late payments.
Payment options:
Only offer two options, bank transfer and cheque, with the bank transfer taking up to 5 days and the cheque taking longer and an extra �£1 charge.
Limited Company
Company Number: 06731191
Company Name: GY TELECOM LIMITED
Registered Date: 2008-10-23
VAT Registered
VAT Number: 989698215
Recycling Accreditation
Weee Number: We do not know if TopDollarMobile is Weee Accredited
Checkmend: Yes
Social Accounts
Facebook: https://www.facebook.com/topdollarmobileuk
Twitter: @topdollaruk