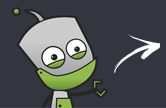 Compare all the stores in one place
Fast & secure payment options
Rated 'Excellent' on Trustpilot
Tech 360 Review

Payment via:
FREEPOST:
Contact:
Bank Transfer, Cheque, Paypal,
01295 278134 | Email Them
---
Customer Reviews
We would love to hear how your trade-in went! Help others by sharing your experience
Latest 10 Customer Reviews out of 48

I'm still waiting to receive payment of £150 which was the figure agreed by Tech/360 on 12/10/2017

Because of a minor mark £25 was deducted. I always kept my phone in a case so was in an excellent condition.

In my view both mobiles were identical. Each had similar use and always in a leather flip case with screen protector. Yet one was marked down in price by £10. I still accepted but feel the reduction was not warranted

I haven't sold it yet because TECH360 changed the offer from £240 to £215. They said it wasn't in good condition although I know it was in perfect condition when I packed it up in their packaging and sent it to them. At present I am waiting for an email from them to say whether they will reconsider their offer. If they reconsider and offer a better price I will sell to them but if not they will return the phone to me and I will sell elsewhere.

When I received the original email from Tech 360, my phone was valued at £240. After sending it, I received another email to state that the phone was not in good condition, which it was when I sent it and the value decreased to £215. Bit disappointed as my phone had a cover and screen protector on it since the minute I got it. I then had to wait an additional two days for the payment, not happy!!

Received offer quickly which I accepted and the money was in my account within a week.

Very easy process

The offer of £200 was changed due to fair wear and tear. Which on a old phone must be expected. Not happy with having chosen this company because of paypal payment it still took 5 days for the money to be sorted and after two telephone calls.

Really slow not 24 hr guarinteed as it says on website dont pay what it says on website ripped of is the word i would use

The original offer was £158. The reviewed offer was £133 saying there was minor damage to housing and screen - the phone was virtually pristine with a tough screen protector on from new . There couldn't have been any scratches on the screen due to that. I rejected the offer and requested the phone is sent back to me. I haven't had a reply and I haven't had the phone back either. I'm not too happy to say the least! Any help you can give would be very gratefully received. Thanks!
We would love to hear how your trade-in went! Help others by sharing your experience
Store Overview
Limited Company
Company Number: 08786603
Company Name: iPhone-Experts Limited
Registered Date: 0000-00-00
VAT Registered
VAT Number: 0
Recycling Accreditation
Weee Number: We do not know if Tech 360 is Weee Accredited
Checkmend: We do not know if Tech 360 uses Checkmend
Social Accounts
Facebook: We can't find a FaceBook page for Tech 360
Twitter: We can't find a Twitter account for Tech 360