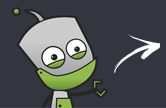 Compare all the stores in one place
Fast & secure payment options
Rated 'Excellent' on Trustpilot
Simply Drop Review

Payment via:
FREEPOST:
Contact:
Bank Transfer, Charity, Pay Offline, Paypal,
---
Customer Reviews
We would love to hear how your trade-in went! Help others by sharing your experience
Latest 10 Customer Reviews out of 36

Sent in phone via recorded delivery and they claim they have not received it. Post office has no tracking information other than when I dropped it off. Emails to Simply Drop go unanswered. So it appears that my phone is lost and I am now out of pocket. I will never ever use this shower again. Should have stuck to ebay. I am fuming.

Paid price quoted very quick

an all round simple process with no hassle and a completely honest and reassuring company with which to do business - thankyou

Quick easy and no fuss

Pretty good compared to other websites.

good sevice

Easy way to cash in some old kit

I went into a phones4u store and they recommended I use comparemymobile instead of their own solution! So trusted this site from the outset and chose this recycler. Ordered my sales freepost information in the morning and got it through the post box in a day.

They did what they said they would which makes them good in my books. Everything went well, three days I had payment.

Loved this all being done online and on your site, helpful emails and quick payment!
We would love to hear how your trade-in went! Help others by sharing your experience
Store Overview
Royal Mail Simply Drop review - Recycling
Having been in the mobile phone recycling industry for over ten years, the Simply Drop founders know exactly what's needed to run a successful trade-in website.
They claim that over one million customers have been left happy with their recycling experience over nine website all across Europe – and our consumer reviews mostly support this the happy part.
As with most recycling sites, Simply Drop is incredibly easy to use. Just enter the make and model of your phone, or the IMEI number, into the search box to get started. Once you've found you device click on it, to be taken to a page where you can select the condition of your phone. Simply drop gives you a full definition of what constitutes a working or non-working phone to avoid confusion.
If you're happy with your quote then simply select how you'd like to be paid – either by payment or bank transfer. These are two of the quickest ways to be paid, so although there's no cheque payment option, the money will be with you more quickly.
What happens to your phone next? Well Simply Drop will ensure it's put to better use – either being recycled for part within EU guidelines or refurbished to be sent on for a second life in a third world country.
Simply Drop also promises to help the fight against smartphone theft – it works with government bodies and the National Crime unit to report any phones sent into them which they believe to be stolen.
Royal Mail Simply Drop review - How to sell phones for cash
How Royal Mail Simply Drop works - SimplyDrop gives you cash for your old mobile through a few steps. (Sign up, Mail, Receive cash)
Step 1 - On the Simply Drop internet site there is a drop down menu to look for your mobile device.
Step 2 - SimplyDrop gives many postage options to mail in your handset for cash. You are able to give it in to them by way of their free-post service, however there's no free jiffy bag. It's also possible to take your handset directly into a Post Office to get paid over the counter (Photo ID will be required)
Step 3 - Once the phone is received by them, you can be paid, through multiple ways
Royal Mail Simply Drop Postage
Like most recyclers, SimplyDrop use the Royal Mail free-post service, if you have a high value old phone then we advise you to use the payment in the Post Office solution.
Simply Drop can give you a padded envelope, and does provide an address free-post label for your device. (Standard Insurance is only insured up to £39)
SimplyDrop review - Payment options
SimplyDrop gives numerous methods of getting you money for your old device, the only really good one missing is Bank transfer, but PayPal more than fills that hole
PayPal - Quick and easy money straight into your paypal account.
Cash by text - Cash payment at a local Post Office.
Postal Order - Postal order is sent to you after they receive and verify the device.
Charities - donate all your money or just a pound.
Charity / donate your mobile options
They do let you donate your money for your old device to a charity. These include:
Barnardos
WWF
Alzheimer's Society
Great Ormond Street Hospital
Cancer Research UK
Conclusion
They is run buy the Royal Mail.
They carry a quite simple and quick step-by-step checkout process.
They give a FREE-POST envelope, you can upgrade the insurance at your local post office for quality handsets.
Settlement by Cash, PayPal and Postal Order.
They provide charity payments.
Limited Company
Company Number: 7743810
Company Name: GREENWIRE CONTINENTAL LTD
Registered Date: 2011-08-17
VAT Registered
VAT Number: 0
Recycling Accreditation
Weee Number: We do not know if Simply Drop is Weee Accredited
Checkmend: Yes
Social Accounts
Facebook: We can't find a FaceBook page for Simply Drop
Twitter: We can't find a Twitter account for Simply Drop