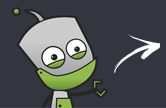 Compare all the stores in one place
Fast & secure payment options
Rated 'Excellent' on Trustpilot
Recycle Microsoft Games Consoles
Scroll down to view all devices...
Sell Xbox 360 Consoles Online Today
There can be any number of things that prompt you to think "it is time to sell my Xbox Games Console." Perhaps you've got to a stage where you no longer enjoy playing on the Xbox anymore, or perhaps it's simply a case of you just don't have the time to play anymore, or even that you are just looking for a way to make some extra money, in order to add to your holiday savings. Whatever it is that has made you decide to sell, be assured that it will definitely be worth it, as by using a recycling comparison site like this one, you'll be able to see exactly who can offer you the best price for your Xbox out of all of the console recyclers in the UK. You'll also be able to sell your Xbox quickly and receive the money you're owed extremely promptly too, which is a lot more efficient than having to wait for a bidding process to end and waiting ages for payment. The efficiency and speed of this recycling process means that your item has less chance of decreasing in value, which is something that you should be very conscious of when trying to sell on any kind of technical gadgets, as these products can fall in value on a daily basis. So there is no need to just think "it is time to sell my Xbox Games Console", instead it is time for action; get comparing, get selling.
A History of the Xbox
The Xbox was Microsoft's first console effort and was first released in 2001. It was the very first console to include a built-in hard disk drive, which players could use to store games and save files that they'd downloaded from Xbox Live. Xbox Live also allowed gamers to play online, which made the Xbox stand out from its competitors. However, the original Xbox was discontinued shortly after the successful launch of the Xbox 360 in 2005. The new Xbox 360 featured many improvements on the old model, including higher quality of graphics, DVD and CD play and network connectivity to enable sharing between the console and home computer. There have been many redesigns on the 360 model over the years, including a range of different models such as the Xbox 360 Elite, the 360 Arcade and the 360 Pro, which have made the console slimmer, integrated Wi-Fi, added USB ports, as well as increased the internal storage.