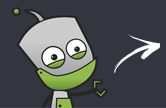 Compare all the stores in one place
Fast & secure payment options
Rated 'Excellent' on Trustpilot
Recycle Sony Games Consoles
Scroll down to view all devices...
Trade In PlayStation Consoles Online - Sell PS3 And PSP
If you are thinking "what is the best way to sell my Sony PlayStation games console?" then you should look at a website that provides you with a lot of options and that's dedicated to providing customers with the best deals, you can then ensure that you get the very best price for your console. If you look at recycling websites, you are sure to be pleasantly surprised about how much money you'll be able to get. The process is very straightforward and is also the right choice to make due to the environment saving possibilities. You may not realise it but by throwing away electronic items, such as your console, you are releasing harmful toxins into the environment. This is why recycling websites are so important, as they help to ensure that old or damaged items are handled in a way that is safe. People can make good money recycling too, so if you are asking yourself, "how can I sell my Sony PlayStation games console for more money?" then the answer is clear – recycle it. You may have looked at other kinds of methods of selling but the truth is you are likely to get a fairer amount through recycling networks then you would through any kind of online bidding or sales process. You are able to be paid according to how you choose, in a manner that is secure and you can also be assured that the whole service is incredibly effective and speedy. It is definitely worth taking a look and checking out how much you can get for your console, and then you can even start looking at buying something else you want with the money you receive from the sale.
When did the Playstation craze start
The PlayStation was first released in 1994 and was the first ever console to ship 100 million units, quite a feat. This extreme success has led to many successors, such as the popular PlayStation 2. This is actually the most successful console in the world, and over the years has undergone ultra-modern technical revisions and been made a lot more compact than the original, as well as being network equipped. Whilst the PS2 remains the bestselling games console, the PlayStation 3 puts up a serious fight for that heavyweight title. The PS2 will always be popular but with the PS3 having High Definition, HDMI output, a Blu Ray player, Bluetooth, and Wi-Fi, amongst many other features, it remains a serious contender.