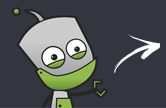 Compare all the stores in one place
Fast & secure payment options
Rated 'Excellent' on Trustpilot
Recycle Nintendo Games Consoles
Scroll down to view all devices...
How Can I Sell My Wii or Sell Nintendo DS Online?
As with many things, a Nintendo Wii can fall out of favour when the next big thing has been released onto market or when you've completed every game possible and are now bored, or even when the weather has becomes too nice to stay indoors. If this situation is recognisable to you, then you are most probably thinking "how can I sell my Nintendo Wii games console?" A lot of people come to the conclusion that it's a good idea to recycle their Xbox and this decision is becoming even more popular as more people realise that the recycling process is quicker than selling items via other channels. Not only is it quicker but payments are safe, secure and you also get to compare all the best prices on offer from all UK console recyclers in one. Recycling Wii consoles is really important for the environment and so websites such as this one are really significant in ensuring that electrical goods are not thrown away but are instead handled in a safe and resourceful manner. So if you're sitting there wondering "how easy is it to sell my Nintendo Wii games console?" then the answer is - very easy – just enter your item, click search, sit back and let the site do all the hard work of comparing prices for you. In the 30 years that Nintendo have been involved in the console market, the evolution of the Nintendo DS has been particularly notable: The initial Nintendo DS, popular in its own right was soon developed into the DS Lite which was a thinner, smaller and lighter model. Then the Nintendo DSi was introduced including larger screens, rewriteable media, an SD card slot, camera and audio and playback facilities. The year 2011 saw the introduction of the Nintendo 3DS which has all the DSi had and more, with a 3D screen, motion sensors and internet browsing! The Nintendo Wii was the first motion controlled console released onto market but has faced stiff competition from other software developers since. The evolution of the console has not seen much in terms of technical advancements but we have seen a black version added and the introduction of 'Motion Plus' which further enhanced the motion control experience. Now we just have to wait for the upcoming Nintendo Wii U, which looks to be an impressive addition to market by Nintendo.