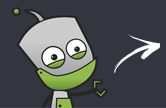 Compare all the stores in one place
Fast & secure payment options
Rated 'Excellent' on Trustpilot
Recycle Motorola Tablet
Scroll down to view all devices...
Sell Motorola Xoom Tablet For Cash
Using a comparison site to help you sell your Motorola tablet will ensure that you get to see offers from all of the top UK recyclers, as well as help you have a secure and speedy transaction. Finding places to recycle your tablet online is easy, however, finding the right place where you will be given a fair price for your tablet is harder then it seems. When you really want to "sell my Motorola tablet", you can become too eager and settle for any price, this is why comparison sites can be so useful. Not only do they search through recycling companies for you, saving you hours of searching but sites like this one will provide you with up to date market values, so you can get a good idea of which recyclers are offering you a decent price. "How much money will I get when I sell my Motorola tablet?" Although there is no set answer to this question, it is fair to say you'll get a good amount because tablets are still such new technology; even second-hand tablets are still very much in demand. This means that with the help of this site, you'll have access to a broad audience of recyclers, all keen to take the tablet off your hands. You can be assured that you'll only be dealing with well known, quality recyclers and that the process will be clear and straightforward as possible. There are a limited number of user friendly, secure services online, so when you find one, like this site, you should stick with it. Motorola is an American telecommunications company focused on developing and selling a wide range of smartphones and tablets. Their first tablet was introduced to the market in early 2011 and is called the Motorola Xoom. The Xoom runs on the Android platform and was actually the very first tablet to go on sale with the Android Honeycomb OS (3.0). Motorola released two versions of the Xoom; a Wi-Fi only one and a 3G version. Later on in 2011, the Xoom's successor, the Motorola Xyboard, or Xoom 2 and a Xoom 2 Media Edition were also released. Notable additions to these models included a slimmer, lighter design, a charging docking station and a video stand and wireless keyboard.