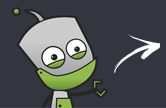 Compare all the stores in one place
Fast & secure payment options
Rated 'Excellent' on Trustpilot
Recycle Apple MacBook
Scroll down to view all devices...
Sell my Apple MacBook
How much is a MacBook worth? You've come to the right place to find out. Whether you're trying to sell broken MacBook models, sell used Mac models or you're finding out just how much cash for Mac laptops is available – we can show you the information you need to know.
CompareMyMobile can quickly show you the top prices on the MacBook trade in market, from leading UK recycling programs, so that you see the best values when you sell your MacBook.
Sell your Apple MacBook
Trade in your old MacBook for the best price online...
How to sell your Apple MacBook
Need to know more about how to sell old MacBooks? It's as easy as 1, 2, 3.
Compare prices
Find your MacBook from the selection below, and see exactly how much each UK recycler will offer you for it!
Post it FREE
Post your MacBook for FREE so selling it is even easier.
Get Paid
Get cash in your bank! You can get paid within 24 hours of the recycler receiving your MacBook!
Why recycle my MacBook for cash?
Opinion is vastly divided amongst many computer lovers between those who prefer MacBook computers to those who prefer PCs. However, it is always a good idea to trial something before you pass any judgment, so if you have had the experience of a MacBook and have come to the conclusion that it isn't for you, then perhaps you are now thinking "it is time to sell my MacBook."
Or perhaps, you love your MacBook but it has become damaged in some way or you just simply want to upgrade to the latest model. Whatever your motives are for wanting to sell your MacBook, they have led you to this recycling comparison website, which is great.
Sites like these are especially helpful towards the environment, as they stop the unnecessary throwing away of electrical goods, which only goes towards increasing the number of toxins that are harmful to the environment. If you are determinedly thinking "I want to sell my MacBook", then you are most likely determined to get a good price for it and a recycling site is bound to give you that.
Through recycling instead of taking other selling routes, you are more likely to receive a fair and current market price for it. This is because sites, like this comparison site, search all of the known UK recyclers in order to present you with the very best deals that you can get for selling your MacBook. All that's left for you to do is choose the deal you want, enter a few details, send your item and receive your payment. Simple.