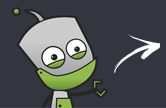 Compare all the stores in one place
Fast & secure payment options
Rated 'Excellent' on Trustpilot
Recycle Apple iPod Touch
Scroll down to view all devices...
How to sell your iPod Touch
Need to know more about how to sell your used iPod Touch? It's as easy as 1, 2, 3.
Compare prices
Find the best place to sell your iPod Touch online by comparing deals from all the top UK recyclers in one handy place.
Post it FREE
Make use of the FREE shipping offered by recycler programmes, so you can recycle your old iPod Touch with ease.
Get Paid
Once the recycler has checked your iPod is in the same condition you said it was, you get paid instantly by cheque, PayPal or bank transfer.
Where can I sell my iPod Touch?
We're glad you asked. Whether you're selling a broken iPod Touch, a brand new iPod Touch or just a used one, you can find the value of it in just a few steps. Here's a quick guide on where is the best place to sell your iPod touch.
Comparing iPod Touch trade-in programs
Trying to find where to trade-in your old iPod Touch doesn't have to be a long and difficult task. All you need to do is use a price comparison site like CompareMyMobile to make sure you are not getting short changed for your gadget. Apple's recycling programme is not necessarily the smartest way to trade in your iPod Touch, when you could be offered cash for it elsewhere. CompareMyMobile makes sure we only show you the best prices from the most trusted trade-in programmes, so you can be sure you can sell your iPod Touch for cash safely.
Many factors will affect the value of your iPod Touch, including the storage size, which generation it is and what condition it is in. Each recycling programme will offer a different amount depending on the condition of your iPod Touch, so it's worth using Compare to ensure you get top rates.
Sell used and broken iPod Touches
Believe it or not, your broken iPod Touch isn't worthless, and many trade-in programmes will buy back your device. The best thing to do if your iPod Touch is broken is be honest when you sell it, so you are not disappointed when the programme offers you less money for a damaged iPod you said was like-new.
Selling new iPod Touches for cash
If you've got a brand new iPod Touch you want to sell for cash, you can get top prices online. Just make sure you don't lose out on money by trading in just anywhere. Use our comparison tool to quickly scour the web for all the best deals, so you can cash in.