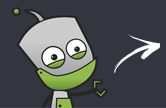 Compare all the stores in one place
Fast & secure payment options
Rated 'Excellent' on Trustpilot
Sell Camera Guide - Compare UK buyers!
Every day almost 10,000 UK residents visit this site to sell cameras and other gadgets simply because we get you the best price, rapid payment and 100% trusted store reviews! If you have any camera recycling questions, check out our guide in the how it works tab above, CompareMyMobile.com will answer all questions you want.
Sell your cameras
Trade in your old cameras for the best price online...
---
3 easy steps:
How to sell your camera at the UK's #1 recycling comparison site.
Find your digital camera.
Use the text search at the top of the page or click the 'all manufacturers' tab under it to search by digital camera brand, all the top ones are there; Canon, Panasonic, Samsung, Sony and more...
Tip: Having trouble spotting yours? Feel free to contact us, with our good relationships and contacts we can get prices for almost everything.
Select a camera recycle quote.
Select a store based on the price, rating and payment options you feel comfortable with. Warning: Not all of the UK's 40 recycler stores take cameras, so you may only have 1-5 prices available.
Tip: Pay close attention to the ratings, stores with 3 stars or above are considered trusted and have been listed here for a while.
Post and get paid, your done!
Once you visit their site and enter your address and preferred payment method, you'll get a detailed sales pack at your house with a free post pack. Send it and get your camera trade in cash.
Tip: Bank transfers like PayPal & Bacs are the fastest methods. Don't forget you could track your order by sending registered post at the Post Office.
About digital camera recycling on Comparemymobile.com.
When you've upgraded your digital camera and no longer need it, or have a damaged one you wish to recycle, we'll give you the best price on the market. In addition to this, we only feature recommended recyclers, our aim is to provide you the best quality stores, ratings and up to date pricing of popular brands like Canon, Panasonic, Nikon, Samsung, Sony and many more.

We have established great relationships with the recycler companies and the customers we support over last several years, when people ask "I want to sell my camera" or other gadgets we often remind them to keep recycling in mind all the time, you can really earn a lot more by selling the products as you upgrade. It's almost as if you offset the value of your old gadget to against the new one, prices crash all the time, each product has a graph to show this on the price comparison page.
TIP 1: What do I send?
Unlike mobile phone recycling, when you sell cameras you should send as much of the original packaging and accessories as you can. You can get your camera trade in quote upgraded by up to £5.
TIP 2: Selling broken cameras.
If you are like most of us here at comparemymobile.com, you've dropped your camera before, and it no longer works!
TIP 3: Beware, there be pirates!
When you sell cameras using comparemymobile.com, you're not only being a smart shopper by checking prices, but also using a site that a community uses and protecting yourself from online scams.
Important:
The camera
Battery (if chargeable)
Charger cable
Extras:
The original box
Any data cables
CD software / manuals
TIP: DO NOT send memory cards.
They offer no added value and will be destroyed as information stored on the cards belongs to you.
SHazaM!
Fear not my friends, some of these recycle stores will accept broken cameras and recycle them ethically. Better than the bin and you could earn a little cash!
Thats right, they're accepted!
Think of the poor, harmless animals that could get hurt by the chemicals inside! Go on, recycle broken cameras ethically and get a bit of cash, you're not a murderer... are you???
Why us?
There is strength in numbers, we've got that! Recycling is massive now, there are around 40 stores on this site and 1,000's of daily users.
Scoring the stores.
We rate every store based on successful sales, services and more. New stores on comparemymobile.com start off with 1/10 and have to earn their strips, unlike other comparison websites.
If you can't find your device, drop us an email at info@comparemymobile.com and we'll do our best to get you the top cameras recycling for cash price