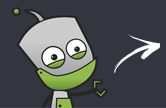 Compare all the stores in one place
Fast & secure payment options
Rated 'Excellent' on Trustpilot
Recycle BlackBerry Tablet
Scroll down to view all devices...

PlayBook 16GB
Top quote :£7.00

PlayBook 64GB
Top quote :£4.00

PlayBook 32GB
Top quote :£4.00
Sell My BlackBerry Playbook Tablet PC Fast
When a new tablet is released onto the market, many people long to be in the position where they can afford to buy one. Recycling your old Blackberry tablet is a sure way to get some money and start saving to buy that new tablet, as even though it will be second-hand, there are plenty of people who don't mind settling for a used tablet, after all the technology is still relatively recent, so a second-hand tablet is better than none at all. So if you are thinking "now is the time to sell my Blackberry tablet" then you are right because there is a real market out there for used products like tablets, so you'd be sure to find a buyer. However, to find the best prices offered for used tablets, you need to do your research which can take a long time. This is where recycling comparison sites come in handy because they can do a lot of this work for you. Sites like these just ask that you enter your Blackberry tablet model in the search box, click enter and then you'll be presented with numerous options, detailing how much each retailer is willing to give you for your tablet. You might still be thinking "why sell my Blackberry tablet to a recycler instead of through a private auction?" The answer is that you are far more likely to receive a fairer price for your tablet from recyclers than you would from a private sale. Research In Motion, the company behind Blackberry, are a Canadian telecommunications company that are focused on designing and manufacturing products for the mobile and communications market. RIM released their first ever tablet onto Market in 2011, calling it the Blackberry Playbook. The Playbook rivals its competitors with features like two cameras; one front facing and one back facing for video chats, a 7-inch display screen, a dual core processor, an HDMI port and it is also extremely light, weighing in at 0.9lbs. RIM has released three different sizes of their Playbook; 16GB, 32GB and 64GB and use BlackBerry Tablet OS as their operating system, although the tablet now supports the Android platform too. Blackberry 10 is a new operating system, currently in development, that is said to be replacing the Blackberry OS operating system on all smartphone and tablet devices and is due to be released later in 2012.