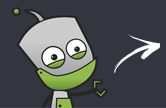 Compare all the stores in one place
Fast & secure payment options
Rated 'Excellent' on Trustpilot
Sell your eda / scanners
Trade in your old eda / scanners for the best price online...
---
Want to sell your used barcode scanner?
No problem! Here at CompareMyMobile you can sell used barcode scanners within just a few website clicks.
It's a well-known fact that barcode scanners just aren't as necessary as they used to be, with all the new emerging technologies currently flooding the market. For this reason, we wouldn't be surprised if old gadgets like barcode scanners get left in old cupboards and forgotten. It's habits like this though that leave UK consumers short of millions of pounds every single year though, so we thought it was time to make a change!
Sell your old barcode scanner for cash today
That's why CompareMyMobile gives you the option to sell your old barcode scanner for cash, to put towards your newer, better upgrade. By comparing prices using our tool, you can make sure you're getting the best trade-in offers for your old tech too. Simply find your model by using the search bar at the top of the page, and compare top barcode scanner trade-in prices from leaving UK gadget recyclers.
Get your whole office involved
Do you have more than just old barcode scanners laying around the office or warehouse? Don't just stop there – we bet you have other tech hidden in old drawers too. By finding them and selling old gadgets, you could turn what you think of as trash into well-earned cash!
Selling old barcode scanners is great for the environment too!
Recycling your old barcode scanner doesn't just fill your pockets with cash though – the benefits to the environment are huge. Instead of being thrown straight into landfill - where batteries and other materials can cause incredible damage to the environment (check out our environment page here) – when you sell old barcode scanners they can go on to have a new life with stores that aren't using new, high-end technology, or the parts can be used to refurbish other devices.
If you can't find your device, drop us an email at info@comparemymobile.com and we'll do our best to get you the top eda / scanners recycling for cash price