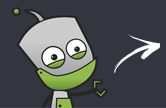 Compare all the stores in one place
Fast & secure payment options
Rated 'Excellent' on Trustpilot
Sell Phones Review

Payment via:
FREEPOST:
Contact:
---
Customer Reviews
We would love to hear how your trade-in went! Help others by sharing your experience
Latest 10 Customer Reviews out of 50

Great reliable honest

Great service!

Was brilliant would defiantly recommend this company/service.

I declined the offer and paid £5 for return of the phone. Have not heard anything since.

Amazing company

I sent my phone in to the first provider after they gave a higher quote. They told me that my phone was in a state, even though it was working and had no cracks in the screen, and offered me much less money so I got them to send it back, which they did in a random envelope covered in duct tape. I have sent the phone to another provider now, fingers crossed for a better outcome.

Reasonable price for phone condition. Easy process, good communication all along and quick payment.

Have asked for the return of the phone, but their small print suggests I have to pay for the return - no other recycler has ever asked for postage costs before

Great service

Will definately use again
We would love to hear how your trade-in went! Help others by sharing your experience
Store Overview
Sell Phones offer competitive prices and quick payments. The recycler company allows customers to sell a broad range of phone model, from iPhones to Motorolas. It also prides itself on being trustworthy, easy to use, and secure. The company offer a free data wipe on all electronics it buys.
How It Works
Select the device you want to sell and be honest about the condition it is in so you can be provided with the most accurate price.
Once your order has been placed with Sell Phones, remove your SIM card and securely package the device. Then send it special delivery to ensure you can track it.
Sell Phones will inspect your phone, then either process the original offer or adjust the offer of it is not in the condition you specified. If this happens they will email and you have 5 days to accept or reject the amount. Should you reject it they'll send it back free of charge.
Once happy with your offer, they'll pay you within two working days.
Key Points Communication: Clear communication via phone and email

Pricing: Competitive

Postage: Freepost, free return box available

Service: Simple, quick and friendly

Website: Pleasant to use with easy navigation

Limited Company

Company Number: 08752212

Company Name: GSMNET LTD

Registered Date: 2013-10-29

VAT Registered

VAT Number: 0

Recycling Accreditation

Weee Number: We do not know if Sell Phones is Weee Accredited

Checkmend: We do not know if Sell Phones uses Checkmend

Social Accounts

Facebook: https://www.facebook.com/SellPhones.co.uk

Twitter: @uksellphones