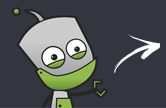 Compare all the stores in one place
Fast & secure payment options
Rated 'Excellent' on Trustpilot
Recycle Huawei Tablet
Scroll down to view all devices...

MediaPad M1 8.0
Top quote :£12.00
Sell my Huawei Tablet online
Selling your Huawei tablet is simple. You can grab great prices for tablets online by using a price comparison site like us, to show you all the best deals on the market. That way you can guarantee top prices for your unwanted tech.
Sell your Huawei Tablet for cash
Trade in your unused Huawei Tablet for the best price online...
How to sell your Huawei Tablet
Need to know more about how to sell Huawei Tablets? It's as easy as 1, 2, 3.
Compare prices
Find your Huawei Tablet in the price list and pick your favourite deal. Remember to select if it is broken, working or new from the conditions tab.
Post it FREE
Recyclers on our site will send you a FREE postage pack, so you can send your tablet off easily.
Get Paid
Once the recycler has checked your Huawei Tablet over they'll pay you! Cha-ching!
How much is a Huawei Tablet worth?
Huawei's mediapads are great tablets running on Android. With their LCD touch screens, Huawei tablets will still sell for cash online. You can see all the best prices for your Huawei tablet by finding your Huawei tablet model, and selecting what condition it is in. By using a comparison site, you can find out exactly how much your Huawei tablet will be worth with each recycler on the market. In other words, we do the hard work for you, so you can get top prices for your tablet!
Sell used and broken Huawei Tablets
A broken Huawei tablet will sell for less than a used one which is in good condition, but that doesn't mean you can't sell it. You can get good prices for broken Huawei tablets when you compare online. Just select your tablet model and click 'broken' in the conditions tab – this will show you all the best prices for your tablet in its current condition. It's essential you pick the 'broken' button so you get shown accurate prices for your device. The good news is that selling broken Huawei tablets is still just as easy as selling working ones!