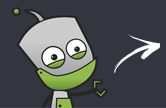 Compare all the stores in one place
Fast & secure payment options
Rated 'Excellent' on Trustpilot
Sell Sony Xperia Z3, trade-in price comparison
How to guarantee the best price for your Sony Xperia Z3 trade-in
To recycle Sony Xperia Z3 for the best cash price today, find out how much it's worth below, compare best prices in our recycling comparison table... Prices from £35.00 to £37.00 available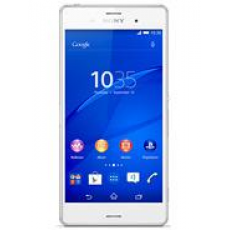 COMPARE MY MOBILE'S PROMISE
Get the most cash for the least effort
Trust in a safe & secure transaction
Real customer reviews & dedicated support
Launched in September 2014 – not long after its predecessor – the Sony Xperia Z3 can be hard to tell from the Sony Xperia Z2. But never fear, CompareMyMobile has all the details you need to identify your device when you decide 'it's time to sell my Sony Xperia Z3.
See details of top Sony Xperia Z3 features and specifications below.
Features and spec
The Sony Xperia Z3 measures in at 5.75 x 2.83 x 0.29 inches, with a 5.2-inch 1080 x 1920 pixel display, made with shatterproof glass.
Running the latest version of Android Lollipop for its time, the phone also came in 16GB and 32GB storage sizes, with a microSD slot that allowed you to add up to 128GB of extra memory. The 2.5 GHz quad-core processor means you're device would've been pretty fast, and the 3GB RAM made sure everything ran smoothly too.
You may also remember that the 3,100 mAh battery provided up to 16 hours of battery life when you first got the phone. A great battery was necessary, after all, with all the photos you've probably been taking – the Sony Xperia Z3 also came with a 20.7MP camera and a 2.2MP front-facing camera too.
Still not sure if this is your device? It will be either black, copper, silver, green or purple – and if you look on the back or inside the phone you should be able to find more details about the make.
That's it then! Sell your Sony Xperia Z3 for cash today, and walk away ready for your next upgrade!
How to trade-in broken Sony Xperia Z3 models
Believe it or not, you can sell broken Sony Xperia Z3 models using CompareMyMobile too. Simply use the toolbar at the top to search for the make and model of your device and, once selected, select the condition of your phone as 'broken'. You'll then instantly see top trade-in prices for broken Sony Xperia Z3 models – it's as easy as that.
You should remember that this offer will be lower than if you were selling a mint-condition Sony Xperia Z3 model though – so if you're looking for big bucks you might want to consider getting your phone fixed first.