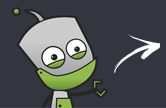 Compare all the stores in one place
Fast & secure payment options
Rated 'Excellent' on Trustpilot
Sell Sony Xperia Z2, trade-in price comparison
How to guarantee the best price for your Sony Xperia Z2 trade-in
To recycle Sony Xperia Z2 for the best cash price today, find out how much it's worth below, compare best prices in our recycling comparison table... Prices from £20.00 to £36.00 available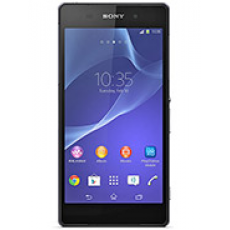 COMPARE MY MOBILE'S PROMISE
Get the most cash for the least effort
Trust in a safe & secure transaction
Real customer reviews & dedicated support
Released around the same time as the Xperia M2 smartphone, back in February 2014, the Xperia Z2 has much of the same looks – but there are incredible differences if you looks for them.
Not sure if you're trying to trade in the right device? Check out the features and specifications for your device below.
Features and spec
When you sell Sony Xperia Z2 devices you should look for the following features.
The phone comes with a 5.2-inch 1080 x 1920 pixel display but the full dimensions are 5.78 x 2.89 x 0.32 inches. You'll find a seriously impressive 20.7MP camera on the back of the phone (which is miles better than the M2's 8MP shooter) so that's one way to tell is apart from its less powerful team mate. There's a 2.2MP secondary camera on the front of the phone too.
Sony's Xperia Z2 comes powered by a 2.3 GHz quad-core processor, which means this device was one of the fastest out there at the time, and it's supported by a 3,200 mAh battery providing up to 29 hours of talk time.
You may also remember than the phone comes in black, purple, white, and white – and you'll find a slow ready for 128GB of extra memory in the side.
Is this your phone? Then shout 'it's time to sell my Sony Xperia Z2 today' and start comparing top recyclers with CompareMyMobile now.
Selling broken Sony Xperia Z2 models
Can you sell your broken Sony Xperia Z2? You certainly can! By comparing recyclers using CompareMyMobile, simply select 'broken' as the condition when looking at prices and you'll see instant trade-in quotes for broken Sony Xperia Z2 handsets.
The offer will be lower than if you were to go through the Sony Xperia Z2 trade-in process with a like-new or completely working device, but it's better than nothing at all. Of course, you can always consider getting your phone fixed before you trade it in – this could attract more money for your Sony Xperia Z2 in the long run.