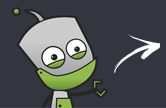 Compare all the stores in one place
Fast & secure payment options
Rated 'Excellent' on Trustpilot
Sell Sony Xperia Z1, trade-in price comparison
How to guarantee the best price for your Sony Xperia Z1 trade-in
To recycle Sony Xperia Z1 for the best cash price today, find out how much it's worth below, compare best prices in our recycling comparison table... Prices from £18.00 to £24.00 available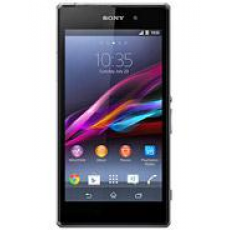 COMPARE MY MOBILE'S PROMISE
Get the most cash for the least effort
Trust in a safe & secure transaction
Real customer reviews & dedicated support
Sony really put itself back at the top of the smartphone competition leader board with the launch of its Xperia range. In fact, the Xperia Z1 was hailed as one of the best smartphones technically on the market when it was first released. How can you be sure this is definitely your model though? Check out the specifications and details below.
Features and spec
Released in September 2013, just in time to compete with Apple's iPhone 5S and Samsung's Galaxy Note 3, the Xperia Z1 was available in black, silver and purple. It measures up at 5.67 x 2.91 x 0.33 inches, with a 5-inch 1080 x 1920 pixel touchscreen display.
It's smart, it's rectangular in comparison to many other smartphones on the market, and you might remember it's supposed to be shatter proof and scratch resistant as far as the glass goes. We bet you've tested out its waterproof and dust resistant capabilities too – hopefully that went well for you! We can't really do much with water damaged phones here.
By turning it around you'll also remember that the camera on this device is extremely impressive. That's a 20.7MP whopper you've got on the back, which cast a shadow over much of the smartphone competition at the time, especially considering you could take underwater photos and videos with it. As a standard, you'll also find the 2MP shooter on the front.
If you're still not sure whether you've got Sony's Xperia Z1 then have a look at the casing, you would've had to put a micro-SIM in there and the battery isn't removable. You should be using the latest version of Android KitKat on that thing by now too.