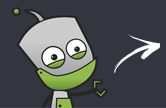 Compare all the stores in one place
Fast & secure payment options
Rated 'Excellent' on Trustpilot
Sell Sony Xperia SP, trade-in price comparison
How to guarantee the best price for your Sony Xperia SP trade-in
To recycle Sony Xperia SP for the best cash price today, find out how much it's worth below, compare best prices in our recycling comparison table... Prices from £1.00 to £1.00 available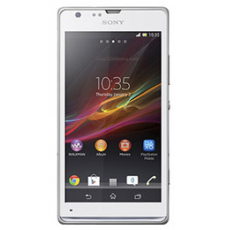 COMPARE MY MOBILE'S PROMISE
Get the most cash for the least effort
Trust in a safe & secure transaction
Real customer reviews & dedicated support
Double check this is the right Sony device with this product description:
Yep, everyone's doing it – all the big manufacturers are starting to release those mid-range smartphones to appeal to wider audiences. Sony have certainly hopped on the bandwagon by creating the Xperia SP. But how can you tell this apart from all of the other Xperia models out there – there is a big range now after all. Aside from being slightly smaller than the flagship Xperia Z and Z Ultra, and coming in black, red and white - the spec is slightly lower too. There's still some impressive stuff under the hood though.

Specifications

Coming in at a size of 5.14 x 2.64 x 0.39 inches, the device sports a 4.6-inch screen with a resolution of 1280 x 720 pixels. The 10 mm casing isn't quite so high-end, as Sony drop the glass of the Xperia Z and instead opt for blackened aluminium metal – so that's certainly one way of telling them apart if you are confused. You'll notice that although the actual frame is aluminium, a black slightly patterned plastic covers the back.
Unlike other recent smartphones the thicker bezels which outline the screen are also noticeable, leading away from the illusion that the screen takes up the whole surface.
Some reviews state that the device is a little heavy at 155g, which you might notice if you hold it at the same time as the Xperia Z, which weighs only 146g.
Understandably for the mid-tier pricing, the camera also isn't quite as impressive as everyone knows Sony are capable of. The 8-megapixel camera competes with all the mid-range devices though and the SP also boasts a front-facing VGA lens for video chat.
Android Jelly Bean runs on the handset, which is powered by a dual-core processor with 1GB of RAM, and reviews state that the battery life is pretty strong.