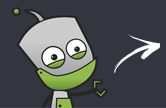 Compare all the stores in one place
Fast & secure payment options
Rated 'Excellent' on Trustpilot
Sell Sony Xperia M2, trade-in price comparison
How to guarantee the best price for your Sony Xperia M2 trade-in
To recycle Sony Xperia M2 for the best cash price today, find out how much it's worth below, compare best prices in our recycling comparison table... Prices from £8.00 to £15.00 available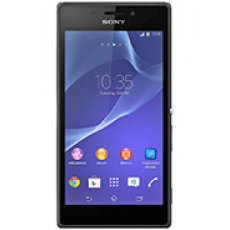 COMPARE MY MOBILE'S PROMISE
Get the most cash for the least effort
Trust in a safe & secure transaction
Real customer reviews & dedicated support
It's about time you decided to sell your Sony Xperia M2, right? You've come to the right place! CompareMyMobile can instantly show you top Sony Xperia M2 trade-in prices from leading UK recycling companies – you just need to know that you're trading in the right device. Check out the specifications and features listed below to make sure before you sell your Sony Xperia M2.
Features and spec
The Sony Xperia M2 was first launched in February 2014, as a mid-range option for people who wanted great tech at a more reasonable price – so we're not surprised this was once your phone of choice.
It came sporting a 450 x 960 pixel 4.8-inch display, an 8MP camera and VGA front-facing camera too. Running Android Lollipop eventually, the device was supported by a 1.2 GHz quad-core processor and boasted a Li-Ion 2300 mAh battery with 13 hour and 25 minutes of talk time.
The phones come in black, white and purple too – so if it's one of these colours then you may well be holding the Sony Xperia M2. If you're still struggling to work it out which device you have then try looking at the back of the phone, on the original packaging or inside the device.
Time to sell your broken Sony Xperia M2 today
Want to sell your broken Sony Xperia M2 for money towards that upgrade? CompareMyMobile can certainly help! Many recycling companies can still offer you a good amount of cash when you sell broken phone models – it just won't be as great an offer as if you were selling a Sony Xperia M2 in top notch condition.
It's for this reason that the experts at CompareMyMobile recommend getting your phone fixed by the manufacturer before you trade it in. By getting a broken Sony Xperia M2 fixed, you could earn more money in the long run when you try to sell your phone.