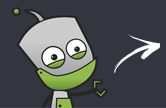 Compare all the stores in one place
Fast & secure payment options
Rated 'Excellent' on Trustpilot
Recycle Sony Smart Watches
Scroll down to view all devices...
Sell my Sony Smart Watch online
You can sell Sony Smart Watches online for the best price in no time with CompareMyMobile. Simply find your model and we will show you all the best prices on the market, along with recycler reviews, so you can pick your favourite one!
Sell your Sony Smart Watch for cash
Trade in your unused Sony Smart Watch for the best price online...
How to sell your Sony Smart Watch
Need to know more about how to sell Sony Smart Watches? It's as easy as 1, 2, 3.
Compare prices
Find your Sony Smart Watch in the price list and pick your favourite deal. Remember to select if it is broken, working or new from the conditions tab.
Post it FREE
Recyclers on our site will send you a FREE postage pack, so you can send your smartwatch off easily.
Get Paid
Once the recycler has checked your Sony smart watch over they'll pay you! Cha-ching!
How much is a Sony Smart Watch worth?
Selling Sony Smart Watches online can be a great way to get extra cash, quickly. Sony jumped on the smart watch band wagon in 2013, and the devices can still be traded in for good cash online. The key to make sure you are getting the best deal is to use a comparison site like CompareMyMobile which will find the best prices for you and display them in one handy page. The price of your Sony smart watch will depend on what condition it is in, and what model it is. Make sure you select the right thing to ensure you get the most accurate price.
Sell used and broken Sony Smart Watches
Your broken Sony smart watch will still sell for money online, and recyclers are likely to offer you better prices than you might get selling independently. Luckily, selling your broken smartwatch is just as easy as selling a new one. Just use CompareMyMobile's handy price comparison table and change the device condition to 'broken'. That way you'll be shown the most accurate prices. As long as you are honest with the recycler about what condition the watch is in, you'll be paid the price they offered you as soon as they receive your device.