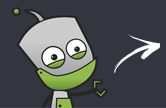 Compare all the stores in one place
Fast & secure payment options
Rated 'Excellent' on Trustpilot
Sell Samsung Galaxy S5, trade-in price comparison
How to guarantee the best price for your Samsung Galaxy S5 trade-in
To recycle Samsung Galaxy S5 for the best cash price today, find out how much it's worth below, compare best prices in our recycling comparison table... Prices from £50.00 to £61.60 available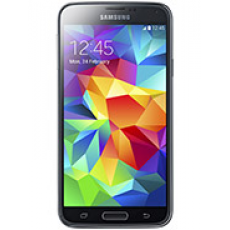 COMPARE MY MOBILE'S PROMISE
Get the most cash for the least effort
Trust in a safe & secure transaction
Real customer reviews & dedicated support

1 day
Free
Post Kit

2 days

2 days
Are you trading in the right Samsung GS5 device?
If you're looking to sell your Samsung Galaxy S5 there are a number of features which can help you tell Samsung's Galaxy S5 apart from its predecessors – but its design is a good place to start. The Galaxy S5 still has a plastic case, but the dimpled back to add grip is different to anything we've ever seen before on a Galaxy device. It also comes in black, white, copper gold and electric blue – so that could help your find out if you're planning to sell your phone.
Other new features include a fingerprint scanner which can be used to authorise mobile payments and a 16-megapixel sensor camera. We've listed its full specs below.
Features and specifications
Display: The Galaxy S5 has a 5.1-inch Corning Gorilla Glass 1080 x 1920 pixel AMOLED touchscreen display, which provides a much sharper, more colour accurate experience.
Battery life: Thanks to the 2800 mAh battery, reviews state that the Galaxy S5's battery life is the best so far. At its best, this should give you a full day's battery life if you're using it on a day-to-day basis – heavy use of 4G, and listening to music is said to drain it quickly though.
Power: Basically, the Galaxy S5 is quick. Whether you're checking your email, browsing online or heavily into gaming on your smartphone – it's one of the quickest on the market with its 2.5GHz 801 processor.
Android OS: As you'd expect with the latest Samsung device, it runs the latest Android KitKat OS for you too, so you should have all of the latest upgrades.
Fitness sensors: Samsung really had a fitness focus when it came to the S5, so you'll be able to track your steps with the accelerometer as well as checking your heart rate with this monitor. You can't monitor your heart rate on the Galaxy S4 so this is a great way to tell them apart when selling your phone.