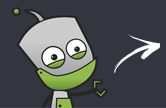 Compare all the stores in one place
Fast & secure payment options
Rated 'Excellent' on Trustpilot
Sell Samsung Galaxy S4 LTE, trade-in price comparison
How to guarantee the best price for your Samsung Galaxy S4 LTE trade-in
To recycle Samsung Galaxy S4 LTE for the best cash price today, find out how much it's worth below, compare best prices in our recycling comparison table... Prices from £44.00 to £102.00 available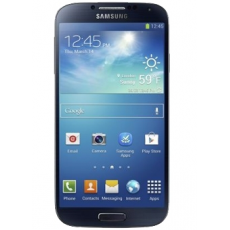 COMPARE MY MOBILE'S PROMISE
Get the most cash for the least effort
Trust in a safe & secure transaction
Real customer reviews & dedicated support
Samsung's Galaxy S4 is its flagship device, and it's been flying off shelves – passing the 20 million shipments mark with a lot more speed than its predecessor the Galaxy S3. But that isn't quite enough for Samsung – they wanted to make it even better. So in keeping with the latest technology, it introduced the LTE Advanced version – but how do you tell it apart from the original Galaxy S4?

Specifications

When first looking at these devices you'd be forgiven for thinking they were the same. The screen size and pixel density are the same as 5-inches and 441 ppi. The flagship device's camera is also just as impressive, with 13-megapixels that provide more than your average smart shot. A 2-megapixel camera is also a great function for those video calls. A pointer could be that the devices comes in red and blue so if you're holding one of those colours, the chances are you have the LTE version.
The super AMOLED display with HD resolution, surrounded by extremely thin bezels, provides great colours and makes the video, photo or internet browser viewing experience incredibly enjoyable. Now this is whether the LTE Advanced comes in.
The Samsung Galaxy S4 LTE comes with a Qualcomm Snapdragon 800 chip which allows it to transmit data at a huge speed – double that of the original model. Benchmark tests prove that the new device is incredibly quick – just what those who loves using smartphones for all of their internet needs are in desperate need of. The 2,600mAh battery should also support these speeds quite well.
Other than this much of the specification remains the same - Android 4.2.2 Jelly Bean runs on the device so you should get the latest updates as well.