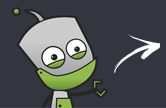 Compare all the stores in one place
Fast & secure payment options
Rated 'Excellent' on Trustpilot
Sell Samsung Galaxy S3 Mini, trade-in price comparison
How to guarantee the best price for your Samsung Galaxy S3 Mini trade-in
To recycle Samsung Galaxy S3 Mini for the best cash price today, find out how much it's worth below, compare best prices in our recycling comparison table... Prices from £11.00 to £17.10 available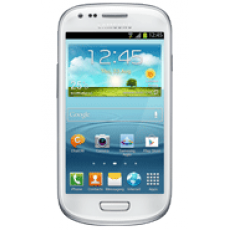 COMPARE MY MOBILE'S PROMISE
Get the most cash for the least effort
Trust in a safe & secure transaction
Real customer reviews & dedicated support
Double check this is the right Samsung device with this product description:
The year 2012 will forever be remembered for the launch of the Samsung Galaxy S3. After years of playing second fiddle to Apple in the smartphone market, Samsung managed to eclipse it with the introduction of the sleek and stylish Galaxy S3. Even before the hype around Galaxy S3 could settle down, the company launched Galaxy S3 Mini. Perhaps the launch of Galaxy SIII Mini was designed to enable Samsung Galaxy aficionados to enjoy the benefits provided by the actual Samsung Galaxy S3.
The 4.8-inch display and chrome stainless steel finish are some of the features you will immediately notice about this new smartphone. Regardless of the minute size, the Galaxy SIII Mini boasts of 1280 by 720 HD resolutions, 16GB on-board memory that can be expanded to 64 GB and 1GHz dual-core Coartex-A9 processor.
Features and Specifications
Dimension: The device measures 4.79 by 2.48 by 0.39 inches and weighs 111.5 grams. Surprisingly, in spite of the small size, the Galaxy Mini boasts of a larger girth.
Software: The Galaxy S3 Mini is powered by Android OS, v4.1 Jelly Bean. The operating system is what enables users to load and use the more than 10,000 apps available in the App Store.
Camera: Installed in the device is a 7 mega-pixel camera. While this may not compare to the 8MP camera installed in the Samsung Galaxy S3, it still provides you with high-quality images.
Battery: The Samsung Galaxy S3 Mini has a battery life of 7 hours talk-time on 3G. Therefore, you can surf, chat, call and text on the device the entire day without having to worry about recharges.
Connectivity and Wireless: While the Galaxy Mini may not boast of 4G LTE, it features 2G and 3G networks. Other wireless connectivity features worth mentioning are Bluetooth and Wi-Fi.
The Samsung Galaxy S3 Mini is available for sale online at roughly £300. However, you can acquire the Samsung Galaxy S3 by adding £100.