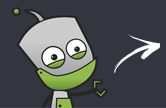 Compare all the stores in one place
Fast & secure payment options
Rated 'Excellent' on Trustpilot
Sell Samsung Galaxy S i9000, trade-in price comparison
How to guarantee the best price for your Samsung Galaxy S i9000 trade-in
To recycle Samsung Galaxy S i9000 for the best cash price today, find out how much it's worth below, compare best prices in our recycling comparison table... Prices from £1.00 to £5.00 available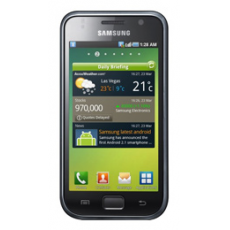 COMPARE MY MOBILE'S PROMISE
Get the most cash for the least effort
Trust in a safe & secure transaction
Real customer reviews & dedicated support
Double check this is the right Samsung device with this product description:
The Samsung Galaxy Si9000 is one of the most affordable and feature rich smart phones that operates on the Android platform, and has made a big splash around the world. This amazing device comes fully loaded with video capability along with a five megapixel camera, 32 MB of storage capacity, and a very responsive and quality touchscreen interface. With a digital TV tuner, FM radio, available Wi-Fi on a 2G as well as 3G network, this mobile phone has it all. Perfect for those who are looking for an alternative to the iPhone, the Samsung Galaxy Si9000 is one of the best out there.

Unfortunately, all good things must come to an end, and since these mobile phones have been on the market for a couple of years, technology is providing newer and faster alternatives. This creates a huge problem in terms of what to do in order to dispose of the Samsung Galaxy Si9000, along with other models, and recycling provides a really good option to consider. Not only does recycling keep electronic waste from polluting the environment and clogging landfills, but recycling allows components to be reused as well.

And, people can fetch quite a bit of money from participating in the right recycling program. However, not all services are created equally, and some are easier to use, while paying more money than others. If you are interested in exploring this option a bit further, you can partner with one of the best in the business today, all while easily being able to get some extra cash for your older mobile phone. If you are considering upgrading to something newer and faster, give some serious thought to recycling your Samsung Galaxy Si9000 today. The process is very simple, and you can find out exactly how much your mobile phone is worth simply by clicking on the model number and picture from the easy to access menu.