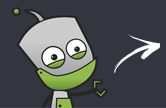 Compare all the stores in one place
Fast & secure payment options
Rated 'Excellent' on Trustpilot
Sell Samsung Galaxy Note 4, trade-in price comparison
How to guarantee the best price for your Samsung Galaxy Note 4 trade-in
To recycle Samsung Galaxy Note 4 for the best cash price today, find out how much it's worth below, compare best prices in our recycling comparison table... Prices from £100.00 to £134.00 available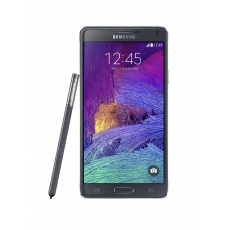 COMPARE MY MOBILE'S PROMISE
Get the most cash for the least effort
Trust in a safe & secure transaction
Real customer reviews & dedicated support
That was a tough decision to make back in September 2014 – 'do I get the iPhone 6 or Samsung's Galaxy Note 4?' Both competitive devices were released around the same time, with innovative specs that definitely caught people's eyes.
Are you sure you're holding the Galaxy Note 4 though? There are ways to tell it apart from its predecessors. Check out the features and specs below to get more information before trading in your old phone.
Features and specs
The Galaxy Note came with one of Samsung's most impressive displays yet – a 5.7-inch 1440 x 2650 pixel Super AMOLED capacitive touchscreen protected with Corning Gorilla Glass.
It came with 32GB of storage, 3GB RAM and ran the latest version of Android 4.4.4 KitKat at the time – although you might've upgraded since.
On the back of the charcoal black, bronze gold, frosted white or blossom pink device, you'll find a 16MP camera with optical image stabilisation and autofocus. There's a 3.7MP front-facing camera too, making it one of the best on the market at the time.
This was all supported by a 3,220 mAh battery and a seriously powerful quad-core 2.7 GHz processor – so if you crack the back open you should be able to see all of this.
All-in-all Samsung's Galaxy Note 4 measures up at 6.04 x 3.09 x 0.33 inches, so if you're still confused then crack out the measuring tape and that should help you out.
Are you definitely trading in Samsung's Galaxy Note 4? Let us help you to find the best place to trade it in for cash now, so you can get that well-deserved upgrade.