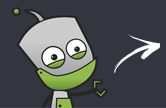 Compare all the stores in one place
Fast & secure payment options
Rated 'Excellent' on Trustpilot
Sell Samsung Galaxy Note 2, trade-in price comparison
How to guarantee the best price for your Samsung Galaxy Note 2 trade-in
To recycle Samsung Galaxy Note 2 for the best cash price today, find out how much it's worth below, compare best prices in our recycling comparison table... Prices from £40.00 to £56.00 available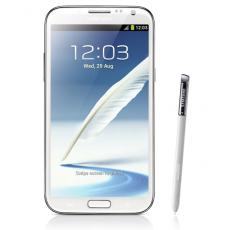 COMPARE MY MOBILE'S PROMISE
Get the most cash for the least effort
Trust in a safe & secure transaction
Real customer reviews & dedicated support
Double check this is the right Samsung device with this product description:
The Galaxy Note 2 is Samsung's favourite phablet and with much improved spec to the original Galaxy Note, it's easy to see why people are selling their old mobile and upgrading. You'll firstly notice that the build has changed a lot, as Samsung have obviously taken a few tips from the Galaxy S3 and S4 for a much sleeker design. The handset has slimmed down, but what it lacks in size it makes up for in muscle - coming in marginally heavier than its predecessor at 180g.

Specifications:
Packing a 16:9 screen ratio in a 5.5-inch AMOLED touchscreen display, viewing better quality films and images is a definite plus to the handset. The device also carries an 8-megapixel rear-facing camera and a 1.9 front facing camera which isn't quite up there with the leading models, but more than adequate for some smartphone snapshots.

The S Pen which comes along with the device now also has improved accuracy due to enhanced sensitivity, which Samsung says lets you express yourself 'with precision'. It runs on Android Jelly Bean 4.1 but if rumours are to be believed this will be upgraded to 4.2.2 soon so you can even expect the software of the latest devices. The slightly larger battery is claimed to create a battery life of around 13 hours, allowing you to keep those apps running for a bit longer – and many claim that you'd have to be on it a lot for it to run out in under a day. They've also upped to a quad core processor and 2GB of storage to avoid slow movement on the device.
Basically, it's not quite the Samsung Galaxy S4, but it's not a bad alternative!