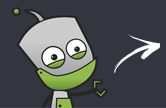 Compare all the stores in one place
Fast & secure payment options
Rated 'Excellent' on Trustpilot
Sell Samsung Galaxy Mega 5.8, trade-in price comparison
How to guarantee the best price for your Samsung Galaxy Mega 5.8 trade-in
To recycle Samsung Galaxy Mega 5.8 for the best cash price today, find out how much it's worth below, compare best prices in our recycling comparison table... Prices from £22.10 to £22.10 available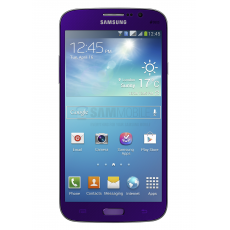 COMPARE MY MOBILE'S PROMISE
Get the most cash for the least effort
Trust in a safe & secure transaction
Real customer reviews & dedicated support
Double check this is the right Samsung device with this product description:
Did you get drawn into the phablet craze? If you're holding on to Samsung's Galaxy Mega then there's a good chance you did.
Are you trading it in for money towards a smaller phone now? Or maybe you're even carrying on the trend and getting a new phablet?
Either way, here's how to tell that you're definitely selling the right phone.
Features and spec
Released back in April 2013, Samsung's Galaxy Mega was exactly how it sounded – seriously mega. Measuring at 6.6 x 3.46 x 0.31 inches, it came with a 6.3-inch 720 x 1280 pixel LCD TouchWiz display which seems a little big to hold up to your ear.
In fact, reviews generally stated that it was a bit too big, bulky and heavy to hold up to your ear. When you first bought this smartphone, it was the biggest there was on the market – so you must remember that. You'll probably remember the arm ache is nothing else.
It also came featuring an 8MP camera with autofocus and LED flash, as well as a 1.9MP camera on the front.
Still not sure if you're trying to sell the right phone? Well Samsung's Galaxy Mega was revealed in three colours – white, black and plum purple. We're willing to bet that if you're holding a 6.6-inch plum purple device, it can't really be anything else but the Mega.
It also featured a dual-core 1.7GHz processor, which wasn't the most powerful on the market considering the size, and a Li-Ion 3200 mAh battery – so battery should have lasted you a long while.
Is this your device? See how much cash you could get for it now – happy selling!