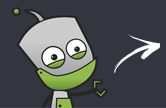 Compare all the stores in one place
Fast & secure payment options
Rated 'Excellent' on Trustpilot
Sell Nokia Lumia 920, trade-in price comparison
How to guarantee the best price for your Nokia Lumia 920 trade-in
To recycle Nokia Lumia 920 for the best cash price today, find out how much it's worth below, compare best prices in our recycling comparison table... Prices from £6.00 to £10.00 available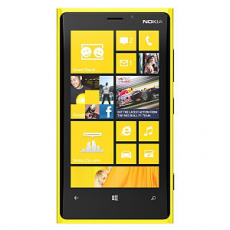 COMPARE MY MOBILE'S PROMISE
Get the most cash for the least effort
Trust in a safe & secure transaction
Real customer reviews & dedicated support
The Nokia Lumia 920 is perhaps the most innovative smartphone the company has made. Installed in the device are 4.5-inch capacitive touchscreen with a resolution of 1280 x 768 pixels, 1.5GHz dual-core processor and Windows Phone 8 as the primary operating system amongst a myriad of other features. The slim and thin design is perhaps the first feature you will notice about the phone. This elegant, yet stylish phone is available for sale in black, red, yellow, grey and white colors. As is the case with modern smartphones, the Nokia Lumia supports both 2G and 3G networks.
Features and Specifications
Dimension: The device measures 5.13 by 2.79 by 0.42 inches and weighs 185 grams.
Display: The 4.5-inch display features a resolution of 1280 by 768 pixels, proximity sensor, 332 pixel density and polarization filter.
Memory: The Nokia 920 features an inbuilt memory of 32GB as well as 1GB RAM capacity. Unfortunately, the manufacturer has not provided a card slot and as such you cannot expand the secondary memory. However, if you need additional memory to back-up some of your files, you can use the Skydrive. Every user is provided with 7GB of cloud storage.
Camera: The 8 mega-pixel camera is to enable you capture high-quality images using your smartphone. The camera comes with a resolution of 3552 by 2448 pixels. Other camera features include LED flash, 4x digital optical zoom and auto focus.
Multimedia: installed in the device are a myriad of multimedia features such as music player, voice and audio recording.
Navigation: When traveling to cities and states you are not familiar with, you can make use of the navigation features and services such as Nokia Maps installed in the phone to find your way.
With a talk-time of up to 9 hours on 3G network, you can relish the features installed in the device without being overly concerned about recharges.