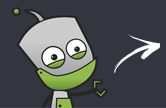 Compare all the stores in one place
Fast & secure payment options
Rated 'Excellent' on Trustpilot
Sell Nokia Lumia 900, trade-in price comparison
How to guarantee the best price for your Nokia Lumia 900 trade-in
To recycle Nokia Lumia 900 for the best cash price today, find out how much it's worth below, compare best prices in our recycling comparison table... Prices from £5.00 to £10.00 available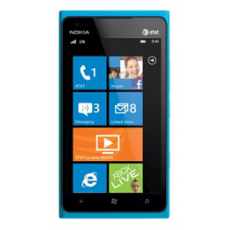 COMPARE MY MOBILE'S PROMISE
Get the most cash for the least effort
Trust in a safe & secure transaction
Real customer reviews & dedicated support
Nokia Lumia 900 has captured the eyes of many consumers since its release in the year 2012. This is because of its very interesting looks and features. This Nokia model comes with very attractive color options to choose from such as black, cyan, white and magenta as well as a very sleek design as it comes with only 11.5 mm thickness, 68.5 mm width and a height of 127.8 mm. Its Capacitive Multipoint-Touch  technology and 4.3'' display that features brightness control, corning gorilla glass, orientation sensor and proximity sensor makes it very convenient and comfortable to use.

Product Features

Camera resolution is 3264 x 2448 pixels with auto focus, 3x digital zoom and dual LED flash
Camera has a variety of capture modes and scene modes to choose from and make picture taking more fun and exciting
It comes with internet radio and FM radio as well as allows audio streaming and audio recording
Supports audio playback formats – QCP, AAC, AMR, MP3 M4A and WMA
It has a video camera resolution of 1280 x 720 pixels that allows video recording, streaming, call, sharing, etc.
Battery has up to 8 hours talk time and 400 hours standby
It uses Bing Maps and Nokia Maps for direction and navigation

It's not impossible to love the Nokia Lumia 900 because of its excellent features. However, no matter how advanced the features of this handset are; a newer model could still be introduced in the future and claim to have more advanced features than this Nokia Lumia model. With this, you can save your old Lumia phone by selling it for recycling and give it a new life. You will be doing your finances, your old phone as well as the environment a great favor indeed because you profit, you reduce electronic wastes as well as you give a new life to your old phone for its new user to enjoy.