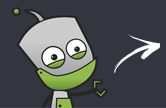 Compare all the stores in one place
Fast & secure payment options
Rated 'Excellent' on Trustpilot
Sell Nokia Lumia 820, trade-in price comparison
How to guarantee the best price for your Nokia Lumia 820 trade-in
To recycle Nokia Lumia 820 for the best cash price today, find out how much it's worth below, compare best prices in our recycling comparison table... Prices from £3.00 to £3.00 available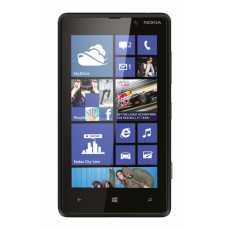 COMPARE MY MOBILE'S PROMISE
Get the most cash for the least effort
Trust in a safe & secure transaction
Real customer reviews & dedicated support
The Nokia Lumia 820 smartphone was launched in September, 2012 and runs on Windows Mobile Phone operating system. The phone is equipped with cutting-edge features like GPS, 3G, 8 megapixels camera, 4.3-inch capacitive touchscreen and 1.5GHz dual-core processor amongst a myriad of other features. While the smartphone is marketed and sold in most countries as a 3G phone, it can support 4G LTE networks. The sleek and stylish design is meant to complement your looks as the device is available in red, blue, black and yellow.
Features and Specifications
Battery: Installed in the device is a Li-Ion battery with 8-hour battery life on 3G. But as is the case with other smartphones, you need to plan ahead of time in order not to run out of charge.
Operating System: The smartphone is powered by the latest Microsoft Windows Phone operating system. The MS Windows Phone 8 is what enables users to load and run a variety of apps on their phones without the need of installing plugins or upgrading certain applications.
Processor: Supporting the Microsoft Windows Phone 8 is a 1.5GHz dual-core processor alongside a 1GB RAM. The phone comes with a default internal memory of 8GB. However, this can be expanded to 64GB by simply making use of microSD.
Camera: The 8 megapixels camera features a resolution of 3264 by 2448 pixels, LED flash and autofocus. Recording of videos in high definition is made possible thanks to the 1080p video recording feature.
Wireless Connectivity: Nokia Lumia 820 supports 2G, 3G and 4G bands. Depending on which network you are in, you can surf the web at ultrafast speeds. Also included are Bluetooth 4.0 that enables you to link the smartphone to other devices and share files.
The entertainment features installed in the phone will enable you to steer clear of boredom, especially when travelling.