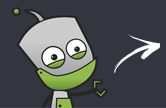 Compare all the stores in one place
Fast & secure payment options
Rated 'Excellent' on Trustpilot
Sell Nokia Lumia 1020, trade-in price comparison
How to guarantee the best price for your Nokia Lumia 1020 trade-in
To recycle Nokia Lumia 1020 for the best cash price today, find out how much it's worth below, compare best prices in our recycling comparison table... Prices from £7.50 to £23.00 available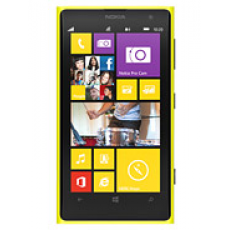 COMPARE MY MOBILE'S PROMISE
Get the most cash for the least effort
Trust in a safe & secure transaction
Real customer reviews & dedicated support
The Nokia Lumia 1020 is pretty hard to miss – it's yellow, it's got a fairly bulky 41MP camera on the back and there was an awful lot of fuss surrounding it when it first saw its release. This was one of the Lumia devices that put Nokia back on the smartphone map, and we can only hope that it continues this way.
Nokia does have a few colourful phones out now though, so here's how to make sure you're definitely recycling the right one.
Features and spec
If you've got the Nokia Lumia 1020 then chances are you went with the garish yellow version, but you should be aware that it also comes in black and white – so your device could still be the 1020 if it's one of these colours.
By turning the device over you'll see that you've got quite a bulky camera going on back there – it's a 41MP shooter which is undoubtedly one of the best on the market, even if reviews state that the actual processing software in the camera can be a little slow. If it says 41MP on it though, it's definitely the Lumia 1020 – that's the only Windows Phone with that kind of technology at the moment.
It's got a pretty nice display as well – a 768 x 1280 pixel resolution smart touchscreen display to be precise, and it measures 4.5-inches.
The phone's specs drop down a little from here though. Despite the Lumia 1020 running the latest version of Windows Phone 8 when it was released, it's powered by a dual-core 1.5 GHz process (which is fairly entry level) and has a non-removable 2000 mAh battery.
Having said that, most people seem to be loving this phone – are you upgrading to another Nokia?