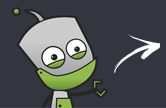 Compare all the stores in one place
Fast & secure payment options
Rated 'Excellent' on Trustpilot
Sell Nokia Asha 300, trade-in price comparison
How to guarantee the best price for your Nokia Asha 300 trade-in
To recycle Nokia Asha 300 for the best cash price today, find out how much it's worth below, compare best prices in our recycling comparison table... Prices from £1.00 to £1.00 available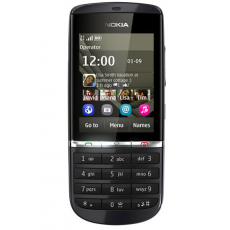 COMPARE MY MOBILE'S PROMISE
Get the most cash for the least effort
Trust in a safe & secure transaction
Real customer reviews & dedicated support
Double check this is the right Nokia device with this product description:
Nokia 300 is great choice for mobile phone buyers because its design offers you both the benefits of a touch screen handset as well the benefits of having a physical keypad. This handset comes with both an alphanumeric keypad and touch screen functions. The alphanumeric keypad can be convenient for users who are not at ease typing using touch screen keypads, while the touch screen function can help users easily navigate from one page to another which is easier done with touch screen rather than keypads. This handset is also comfortable and convenient because it has just the right dimensions and weight to make carrying it less of a hassle.

Product Features

2.4  '' display size with 320  pixels height resolution and 240  pixels width resolution
Uses BL-4U  with 1110  mAh capacity and voltage of 3.7 v
It has a microSD memory card slot for additional memory
Built-in applications and games
It uses Nokia web browser and OSS browser
Camera has 4x digital zoom and a 50.0 cm focus range
Stereo FM radio, audio recording AAC, Audio streaming, Audio equalizer, etc. are available and audio feature supports numerous formats
VGA  video camera resolution with 640 x 480  pixels

Nokia Asha 300 is a simple phone with elegant and useful features. It has a lot of features but it is packed with the user-friendliness of Nokia making it easy to use. However, Nokia Asha is not Nokia's most advanced and recent model. Its features are even surpassed by other Nokia models. But since this phone is a very unique phone, it can be improved and turned into a more enhanced phone. This is done by recycling. If you want to say goodbye to your old Asha phone model, the noblest thing to do this is have it recycled instead of thrown away.