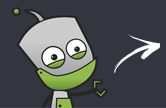 Compare all the stores in one place
Fast & secure payment options
Rated 'Excellent' on Trustpilot
Sell Nokia 6700 classic, trade-in price comparison
How to guarantee the best price for your Nokia 6700 classic trade-in
To recycle Nokia 6700 classic for the best cash price today, find out how much it's worth below, compare best prices in our recycling comparison table... Prices from £23.00 to £23.00 available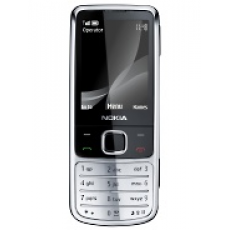 COMPARE MY MOBILE'S PROMISE
Get the most cash for the least effort
Trust in a safe & secure transaction
Real customer reviews & dedicated support
Double check this is the right Nokia device with this product description:
The Nokia 6700 classic, just like its name suggests is a classical phone with its slender and streamlined design. The one of a kind stylish and sleek phone has a capasity of 960mAh and can stay with power for a whooping 300 hours while on standby and 300 mins of talk time. Due to its light weight, at 116g, the phone is easy to carry around and you can easily operate it while walking.
Other key features that come with phone include:
A camera with 5.0 megapixels that has auto focus and a flash for clear and sharp pictures.
Suports JPEG pictures.
Has up to 4x zoom
Can take videos.
Comes with a media player to play both the videos and audio media files
It is bluetooth enabled allowing you to share data, mucis, videos, and photos with other bluetooth enabled devices.
Uses the USB charging port.
You can time yourself using the auto timer.
Is 3G enabled and uses WAP 2.0, WebKit open source for browsing.
Has an in-built stereo.
The phone is GPS enabled.
The phone has an in-built memory of 170MB and comes with an external memory of 1GB that Can be expanded to 8GB.
The messages settings allow SMS, MMS, IM, Emails. The predictive text 9 allows you to type your messages faster.
If you are into classic phone the Nokia 6700 classic is the phone for you. The elegant, and stylish design gives it the grace of a classic phone. Running on the Nokia OS the phone allows Java application and comes with a wide range of games to choose from. In the time of a blackout the in-built flash light will help a lot. This phone is easy to use.