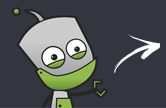 Compare all the stores in one place
Fast & secure payment options
Rated 'Excellent' on Trustpilot
Sell Nokia 6300, trade-in price comparison
How to guarantee the best price for your Nokia 6300 trade-in
To recycle Nokia 6300 for the best cash price today, find out how much it's worth below, compare best prices in our recycling comparison table... Prices from £1.50 to £1.50 available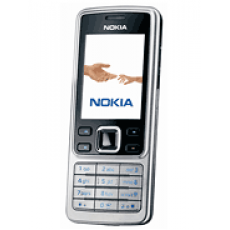 COMPARE MY MOBILE'S PROMISE
Get the most cash for the least effort
Trust in a safe & secure transaction
Real customer reviews & dedicated support
Double check this is the right Nokia device with this product description:
Nokia has established itself as one of the most popular brands among the different sections of the society. It has high end products as well as ones that are affordable. Nokia phones never let you down come what may. Nokia 6300 was released in January 2007 and has still captured the market because of its sleek design and robust features. It comes in a black silver combination which is very attractive.

It is a GPRS enabled phone and keeps you connected wherever you go. Its internal memory is 7.8 MB and can be connected to the PC via Bluetooth or USB cable. It has a micro SD slot but the memory is only expandable up to 2 GB. The display screen is an ordinary TFT screen with its usual features.

It has a 2MP camera and sound quality is pretty good. There are additional speakers but no jack for external speaker connection. They have provision for taking videos but no secondary camera. The battery backup is for around 4 hours when you are on the internet via 2G.

Though it is a superior phone with a lot of extra features than its predecessors its just time that innovation and technology will advance to render it useless in the market. The newer and more advanced phones will then fill up the shops and you will inevitably purchase one of them. This is the unadulterated truth about mobile phones.

It seems such a waste of time, energy and money but we have to accept it. One thing we cannot accept is the disposal habits of mobile phone users. Suppose you have bought the new Nokia phone with all its latest design and features, you will feel a moron to still hold on to your previous phone that is Nokia 6300.

What you do is you go to the nearest garbage dump and get rid of it without knowing the damage you are causing to the environment. Instead if you just recycle it by selling it at its resale value to someone who will ensure its usage even now. Believe me you will be doing a great service to the society!