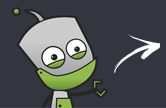 Compare all the stores in one place
Fast & secure payment options
Rated 'Excellent' on Trustpilot
Sell HTC One, trade-in price comparison
How to guarantee the best price for your HTC One trade-in
To recycle HTC One for the best cash price today, find out how much it's worth below, compare best prices in our recycling comparison table... Prices from £15.00 to £28.00 available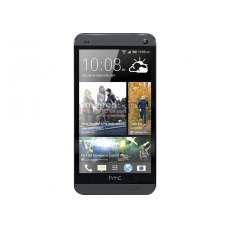 COMPARE MY MOBILE'S PROMISE
Get the most cash for the least effort
Trust in a safe & secure transaction
Real customer reviews & dedicated support
This is HTC's attempt to catch up with the competition, and what is immediately recognisable about this phone is that it is undoubtedly the brand's smartest yet. The One makes the bold move away from their plastic past to produce this sleek single block of aluminium. Another eye-catching feature is the edge to edge screen that we're not used to seeing. And it feels good too – weighing just 143g being 9.3mm the curved handset fits well in your hand. Basically, if you see this you will probably want to sell your mobile phone and get it.

Specifications

The HTC One display is 4.7-inches which is another reason it fits so nicely in your hand. Boasting a full HD 1080 x 1920 resolution touch-screen with great pixel density this will be perfect from streaming videos and viewing photos.
The camera itself is no disappointment – but it probably is a bit confusing. The rear camera only has 4-megapixels but HTC say this won't matter due to Ultrapixel technology which uses larger pixels to improve photo quality in low light conditions.
Version 5 of Sense has been pre-installed for you alongside Android 4.1.2. This isn't the most updated version of the OS but still works well with HTC Sense. Reports state that battery life will last you the entire day the majority of the time, but unfortunately you can't carry a spare battery around with you as the back does not come off.
The phone is said to run the OS smoothly though with its quad core processor, allowing you to fully take advantage of the apps available through the Play Store.
HTC One comes in at a price of £504 at the moment – so we would definitely recommend getting cash for phones you don't use first!