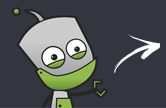 Compare all the stores in one place
Fast & secure payment options
Rated 'Excellent' on Trustpilot
Sell HTC One Mini, trade-in price comparison
How to guarantee the best price for your HTC One Mini trade-in
To recycle HTC One Mini for the best cash price today, find out how much it's worth below, compare best prices in our recycling comparison table... Prices from £10.00 to £10.00 available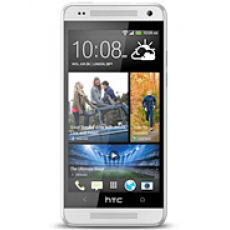 COMPARE MY MOBILE'S PROMISE
Get the most cash for the least effort
Trust in a safe & secure transaction
Real customer reviews & dedicated support
HTC really put itself back at the forefront of the high-end smartphone market with the release of its HTC One – so making a mini version, friendlier to people who weren't such phablet fans, seemed like a great move.
But how do you tell if you've got the mini version? And how do you know if it's not an older model? Check our notes to make sure you're selling the right device below.
Features and specs
Well, the HTC One variants are fairly easy to tell apart from the crowd – they're the first to sport the smart metal chassis that HTC has since become so famous for. You'll also notice that the HTC One Mini is fairly obviously smaller – measuring just 5.2-inches in comparison to the original HTC One's 5.5-inches.
It comes in black, white, red and blue too – which is a bit more than the HTC One Mini 2 at the point of writing.
The HTC One Mini also features a 4.3-inch 720 x 1280 pixel resolution screen which, although impressive, is smaller and less clear than its larger buddy. It's still smaller than the HTC One Mini 2 display though, so that's one way to tell those apart before deciding where to sell your phone.
You'll notice that the camera has come with a bit of a downgrade – it's just 4MP on the back, but has autofocus and LED flash for clarity. The HTC One Mini 2 comes with a 13MP shooter on the back, so if you've got that you're trying to sell the more updated version.
It's not quite as powerful either – sporting a dual-core 1.4 GHz processor, and running Android Jelly Bean at first, although you've probably upgraded that to KitKat now.
Basically, this is an incredibly impressive mid-range device, so if you're trading this in we bet you're sticking with HTC.