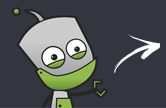 Compare all the stores in one place
Fast & secure payment options
Rated 'Excellent' on Trustpilot
Sell Google Nexus S, trade-in price comparison
How to guarantee the best price for your Google Nexus S trade-in
To recycle Google Nexus S for the best cash price today, find out how much it's worth below, compare best prices in our recycling comparison table... Prices from £20.00 to £20.00 available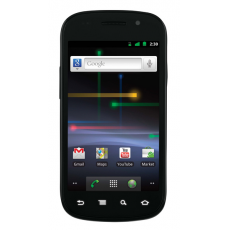 COMPARE MY MOBILE'S PROMISE
Get the most cash for the least effort
Trust in a safe & secure transaction
Real customer reviews & dedicated support
Double check this is the right Google device with this product description:
Samsung Nexus has under gone so many price drops since it went out the market, which makes it even more exiting, as this phone is really appealing to the eyes and to the pocket as well. Even though this mobile looks very cool and sleek it lacks the "premium" appeal iPhone and HTC Desire HD has as they are both encased with metallic casing which Nexus lacks.

The Samsung Nexus S boasts of its brilliant display and its very nice audio. It has an Android V2.3 OS which can be upgraded to V4.0.4 and a Hummingbird Chipset. It also runs on a 1GHz Cortex-A8 processor. You can find it easy to handle as it has a rounded edge and slim body. This phone is ridiculously thin yet it is very elegant at the same time.

One thing you might not like about this hone is that it lacks an external memory port which can sometimes be very frustrating especially if you need to have huge memory storage for your files. It is also frustrating when it comes to transferring data because you have to connect your mobile to a computer rather than just transferring data by card. However you can sell Samsung Nexus S whenever you feel you need a change of phone. Just choose the best deal on this site and wait for your buyer to come, and then you can earn extra for your phone.